My name is Shane Palkovitz. I am a socioenvironmental specialist for the Songs of Adaptation research project at Future Generations University. The core investigations of this project focus on establishing an international baseline for biodiversity, while at the same time gathering knowledge from community members about human adaptation to climate change.
In March, I had the joy of traveling to Bolivia to work with local partners to establish a new research location. Our goal was to install four monitoring stations that will later serve as the beginning point for a larger research project.
We spent the first few days trekking through the jungle, looking for sites and gathering information before installing instrumentation. Pictured below, Alejo follows as other team members venture up a stream bed on El Chocolatal, an eco-resort.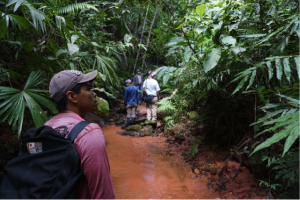 Melene Kabadege is a Rwandan health professional and practitioner who attended Future Generations University as a member of the Class of 2007.  A nurse with a Bachelor's in Public Health and 16 years working for World Relief's health and nutrition programs, Melene was seeking a way to become a true Community Health specialist.
When she met Dr. Henry Perry in 2014, a member of the Future Generations faculty at the time, and learned about the University, she realized that her dreams of bringing positive and sustainable change to her community were more achievable than she thought. She credits her education here with building her knowledge and skills in community empowerment, social change, leadership, and how to leverage and lead community successes. This empowered her to bring about lasting healthy changes in her community.
Through the Master's program, Melene became more confident in her abilities as an agent of change and sustainable development. This inspired her to start Community Fountain Project, an NGO with the purpose of working hand-in-hand with the community to improve lives. Community Fountain Organization is currently implementing the INEZA Project, which aims to prevent under-nutrition and reduce stunting in the Kamonyi District of Rwanda.
A member of Future Generations Global Network, as are all Future Generations graduates, Melene succeeded in winning a small grant from the organization in 2017 with the purpose of implementing a Farmer Field and Learning School. Here farmers serve as teachers to their peers and join together in a farmers' cooperative. The Project areas of intervention were: improving farming techniques, improving nutrition in the first one thousand days of a child's life, and improving saving and learning skills. Melene's group worked with local leaders to ensure proper project monitoring.
After six month's of project implantation, the team noted several behavior changes taking place in the farmers' households. Notable outcomes include: couples participating in nutrition learning adopted better nutrition practices for pregnant women and children under age two, families have improved hygiene and feeding practices, men have taken on an increased role in child care, improved farming techniques have been taught and adopted, farmers have been mobilized towards the operation and maintenance of community works, erosion control plants have been put into place, and 25 saving and lending groups have been implemented that all remain operational.
At the end of the first year, the program has been considered successful and highly appreciated by community members and leaders alike. The project was implemented in 3 out of 12 Sectors of Kamonyi District. Fundraising activities are currently ongoing with the aim to extend the INEZA Project to cover all sectors of Kamonyi District and to become a learning center for community partnership in reducing stunting and improving the life of the vulnerable people.
Congratulations to Melene on her impressive work, and our thanks for sharing her story!
Make sure to follow the blog for more stories on the inspiring work being undertaken by our incredible alumni!
Summary from Just and Lasting Change  by Associate Professor, Noam Schimmel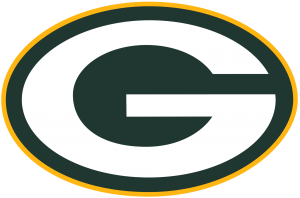 When you think about football, chances are you don't think about community development, shared resources, a commitment to a non-profit ethos, and a cooperative approach to owning and managing a sports team.
But there is an open secret about one American football team that, while famous for the quality of its players and the passion of its supporters, should also be famous for its communitarian spirit, structure, and values.
As the Green Bay Packers By-Laws state, 'The association shall be a community project intended to promote community welfare and that its purposes shall be exclusively charitable."
This challenges the dominant paradigm of what drives sports in America and around the world: profit making. Sports are big business and they are, for the most part, run as big business.
But there are exceptions.
And it turns out that while the Green Bay Packers do make money what they do with that money and how they reinvest it in their community is what is so unique and notable, beyond their sporting excellence.
As Paz Magat, the author of this chapter in Just & Lasting Change, writes,
"The Green Bay Packers are one of the most iconic teams in American football, a team that has won thirteen championships – more than any other American professional football team – and a team that comes from the smallest city of any professional football team. So how is this team a charity? How does it promote community welfare? The answer is that instead of making money, the purpose of the team is winning for the community."
Summary from Just and Lasting Change  by Associate Professor, Noam Schimmel
An Example of SEED-SCALE in Arizona
Seed-Scale has been used by Native American communities to explore and assess their communal needs and resources and to advance development that stems from the community and reflects its needs and preferences.
The White Mountain Apache of Arizona have historically had mixed experiences of government neglect as well as government support, with government support often creating unsustainable relationships of dependency that undermined dignity and freedom.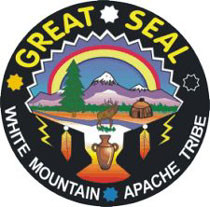 Daniel Taylor reflects upon the history and culture of the Apache of Cibecue Valley:
"The two thousand Apache of the Cibecue Valley, in eastern Arizona, are the most isolated members of the White Mountain tribe. A high percentage of the people still speak the Apache tongue, and they try to keep the older ways alive. Older residents tell of idyllic childhoods spent in the forests with deer and other wildlife as neighbors, when Cibecue Creek still abounded with trout and beaver. They tell of times when women spent their days collecting plants for food and medicines while men and children spent their days on horses. Young people are encouraged to learn traditional stories, dances, and handicrafts and to take an active part in rituals that strengthen tribal identity and values."
**Photos throughout the post are from Future Generations-affiliated CHW programs around India.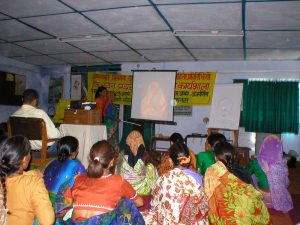 It is possible to provide life saving and life sustaining healthcare at an extremely low cost using well-trained non-professional community health workers.