If you want to get a feel for the program before you commit to pursuing the full Master's Degree or if you want to concentrate on a particular subject area, taking subject-specific courses is an excellent place to start! Certain courses are available to take without enrolling in the Master's Program.
Courses taken for credit go onto an official transcript and are transferrable. This means you can apply these credits towards the Master's Degree here at a later time, or at a different institution as a transfer credit. You'll also receive a certificate of completion for your records if desired.
You may also opt to take courses for no credit and be awarded a certificate upon completion. In this arrangement, assignments are optional and professors do not grade completed work.
You can obtain a diploma in either Non-Profit & Community Management or Linguistic Development Education by taking four credit-bearing courses (requirements detailed below).
Certificates and Diplomas are the ideal path for those looking to tailor their education to their interests, or for those who are still exploring their interests. Reach out to our Registrar if you have questions on any aspect of the process—we're here to help!
Increase Your Knowledge and Skills In
Reasons to Pursue a Certificate/Diploma
Enhance your skills to further your career
Get new skills to earn a promotion or change careers
Update & broaden your knowledge base with best practices
Certificate / Diploma Admissions Requirements & Process
Interest in the Subject Matter
A Desire to Make a Difference
No bachelor's degree required
Submit a Certificate Student Application
For More Information or to Ask a Question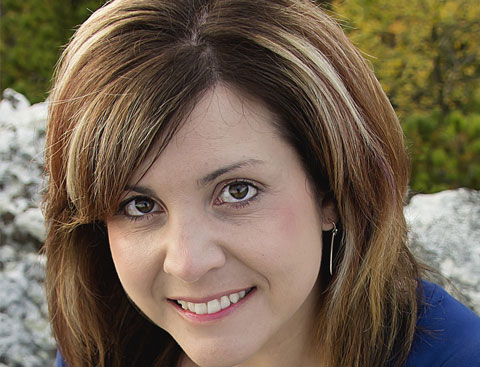 Contact: Jodie Wimer
For more information on how to turn your certificate into an accredited Master's course or diploma, contact our registrar at registrar@future.edu
Offered at both the undergraduate and graduate level, diplomas are a great option for those desiring more flexibility in their education and are equivalent to one year of graduate study. You can select the courses most relevant to your life and work and combine them into a custom-built diploma program! Certificates and Independent Study credit may also be applied towards the receipt of a diploma.
Earn Your Diploma In One of Two Areas
Earn a Graduate Level Certificate in Non-Profit & Community Management by taking four courses.
ACC 601 – Introduction to Community Change introduces students to SEED-SCALE as the underlying theory and method of this Master's degree. This process allows communities to evolve site-specific designs that grow change, use resources possessed by the community, and initiate action that emerges from the community's current socio-economic reality.
ACC 603 – Going to Scale advances knowledge to improve participatory processes of research and action with communities and agencies that support them. Traditional and alternative approaches to scaling up are introduced for critical comparison. Students develop a grant proposal or case study for expanding impact through SEED-SCALE.
PRC 603 – Monitoring and Evaluation presents a conceptual framework and practical skills for conducting iterative critical examination of programs and projects in community development work. Students learn to use suitable metrics for specific programs and projects, and focus on key performance indicators as a scientific method to simplify complex data collection and analyses.
Pick One of the Following Two Courses
PSK 605 – Social Entrepreneurship addresses the most frequently mentioned needs to growing an enterprising organization: community, society, and economics. Students will apply the concepts they learn in the course to their own organizations or ideas they wish to explore.
OR
PSK 601 – Nonprofit Management teaches the organizational skills and strategies for planning, funding, managing, and partnering necessary to effectively lead a non-profit organization.
Combine the four certificates or courses to earn either an Undergradute Level or Graduate Level Degree

PSK 607 – Theory & Practice of Language Acquisition draws on psychology and linguistic theory to create innovative, motivating, and effective methods, techniques, and strategies for combining language and development learning. Students engage concrete steps of curriculum design and delivery for diverse age groups – elementary, secondary, tertiary, and adult learning.
PSK 608 – Lifelong Development Education presents the challenge of inter-generational and integrated modes of education that inform the quest for well-being. Students learn how a country's pursuit of the 2030 United Nations Sustainable Development Goals strategizes the balance of local contextual experience with global knowledge and collaboration.
PSK 610 – Bridging & Negotiating Differences situates students in broader development literature, theories of change, cross-cultural wonder, power differentials, and inter-disciplinary work. Students move back-and-forth between very different realities, beginning with rural and urban, and then rich and poor, and ask of their own context and work, "Whose reality counts?"
PSK 611 – Action Research for Learning Enhancement introduces students to an iterative process of continual monitoring, evaluation, and participatory research for improved curricular design and delivery. Students learn to refine principles, strategies, and techniques for teaching and learning excellence. They identify indicators of change for self- and collective-evaluation.