JOIN US!
Whether it's supporting pioneering research that empowers communities, ensuring more students have access to our one-of-a-kind learning opportunities, or sharing our stories so more people join this world-circling community—you can build momentum for a better future.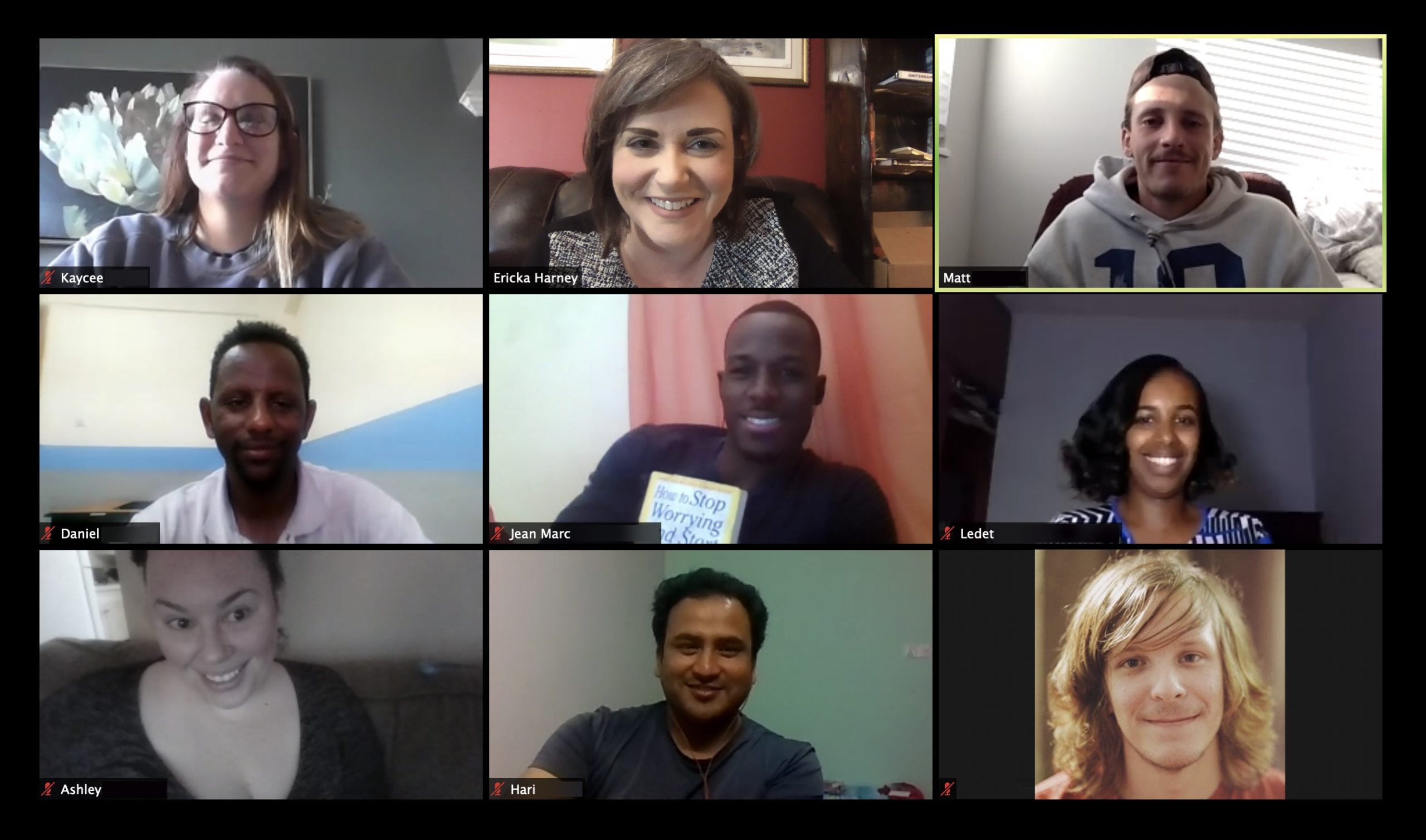 We couldn't do what we do without you.

Give the Gift of Affordable Education to Transform Communities
Your gifts provide Future Generations students with need-based scholarships that will give them the opportunity to empower their communities using our revolutionary methods. You can help transform lives around the world by sponsoring the studies of a community change leader.
Students at Future Generations are hardworking public servants and nonprofit employees dedicated to improving their communities. They typically don't earn a lot in their chosen fields, but their communities (or employers) can often offer some support for their education. All students are also expected to pay up to a quarter of tuition through personal and family contributions, serving as extra incentive to do well.
As donors, you can be confident that the students you support will be committed to succeeding in our academic programs. This is thanks to our robust admissions criteria. Future Generations recruits and admits self-motivated, mature learners who will thrive in our graduate program. Partial scholarships plus planned tuition reductions (lowered by one-third in 2017-2018 alone) make our-life changing learning affordable and accessible to all who seek to become more effective change makers.
Food security, clean drinking water, reforestation, children's and newborn's health, women's equality, peacebuilding, protection of minorities' rights – these are just some of the community development projects Future Generations students are leading around the world. Your donation today will amplify this work on the ground by investing in the leaders committed to creating localized solutions to these global problems.

Sponsor Collaborative Global Research that Makes a Difference
Your gift can also contribute to Future Generations University's applied research initiatives that have global impact. Through these projects,Future Generations faculty, staff, students, and alumni collaborate along with partners to advance our method of community development and grow the institution's global reach.
Future Generations Research Initiatives:
The Everyday Peace Indicators Project Project identifies ways to measure and monitor peace at the local level across 8 diverse countries. The project was carried out in partnership with the United States Institute of Peace to develop a process for integrating local peace indicators into policy decision-making. Additional work is planned to refine this bottom-up peacebuilding methodology.
The Biomeridian Research Project is testing an innovative approach to build a global framework for tracking the impact of climate change on local life (plants, animals, and human society). Monitoring devices are presently being installed in Nepal's remote Barun Valley, home to the highest mountains in the world. Future installments are planned for other continents where diverse ecozones are found along mountain transects.
The Bending Bamboo Project is equipping Vietnamese educators with specialized development knowledge and skills. Teacher confidence in language instruction is strengthened in a way that supports bilingualism and prepares them to address issues such as climate resilience and sustainable development.
The CARES Act and Incentives for Charitable Giving
The Coronavirus Aid, Relief and Economic Security (CARES) Act encourages Americans to support nonprofits in these challenging times.
How will it affect you?
You can now deduct up to $300 in total charitable contributions from your 2020 taxes, even if you don't itemize your deductions.
 If you itemize deductions, the cap on annual contributions has been raised from 60 to 100 percent of your Adjusted Gross Income.
This means you can give more, tax-free, to Future Generations and your other favorite charities this year. Please contact Rosie Lynch, Strategy & Impact Associate, if you have questions about giving to Future Generations at
Rosie.Lynch@Future.Edu
.