If old answers are not working … and the challenges grow greater

Learn Applied Community Development
Learn to Make Just & Lasting Change
Learn how to make-a-difference in your community. You don't need to leave your job or family. Learn to use what you already have to reach where your community wants to go.
Join a university where the world is your classroom. In a world where the challenges grow ever larger, learn to grow local answers. Future Generations University graduates have improved where they live and work for a quarter century.
This is the future of higher education, flexible, relevant, and fitting your need. To get a Master's degree, Future.Edu allows you to spread out your learning across the time you have—from 20 months, or even four years. The Master's degree becomes affordable, and scholarships are available also.
You get the convenience of an online degree with challenging face-to-face interactive learning.
This begins in our electronic-connected world classroom,
At the same time, you apply lessons with the people and place where you live—and connect with classmates around the world.
You can participate in educational trips, and study at some of the best community development sites around the world.
The world is your classroom—locally as you apply the lessons and globally as you learn world best practice.
Future Generations is highly selective—but if you're admitted, you join others working for local change around the world in 40 countries. Skills you learn will empower communities to build from their successes and forge partnerships. They will change their behaviors. As an individual, you will create just and lasting change for many.
Join a new universe of learning from the world, around the world.
Choose Your Path to Success
The Future Generations MA in Applied Community Change is the only one in the world of its kind—just like you. Choose a specialization and build your skills and knowledge while working towards what matters most to you.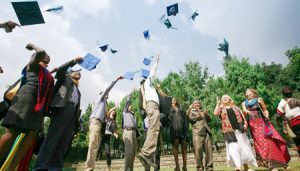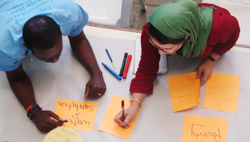 Pursuing a more non-traditional path? You don't have to seek the full degree in order to take our courses. Try one as a "taster" to get a feel for the program, or take as many as you want just for your own enrichment. The choice is yours!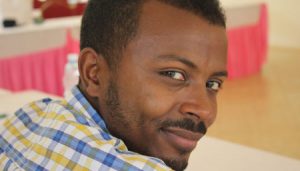 Future Generations University has developed programs to fit your life, no matter the direction you're headed. Special certificate & diploma opportunities connect to ideas and techniques you can use to achieve your professional or educational goals.  Chose the subject areas that are most relevant to your professional and personal purposes.
Click here for Certificates & Diplomas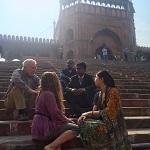 Travel to India and learn from the best: Gandhi!
Your words and actions are change-making tools waiting to be used! Learn by experiencing Gandhi's life in India and how his approach for motivating others can be applied to your own work. Equip Yourself to Make the Change You Wish to See is an immersive opportunity to begin your path towards creating more just and lasting futures for all.
Click here to learn more!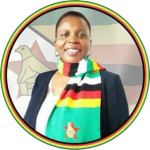 Chido Wins – Breaking leadership barriers
Chido Madiwa Tsinakwadi, is one of the 19 determined women who secured seats in the ZANU-PF primary elections by winning the fiercely contested Mutasa North Constituency seat in Manicaland Province.