The world is changing, and we need to change with it. Learn leadership skills for today's challenges. Earn an HLC accredited Master of Arts in Applied Community Development.
Enroll today!
Master knowledge & skills
for community change
Future Generations University helps people learn to shape better futures for their communities and the world. Learn from our faculty of experts the interdisciplinary field of Applied Community Development , how to start, and scale-up community-driven change that is inclusive and sustainable.
Some of the skills you will learn:
Growing Organizations
Monitoring & Evaluating Programs
Sustainable Nature Use
Researching Social Change
21st Century Communications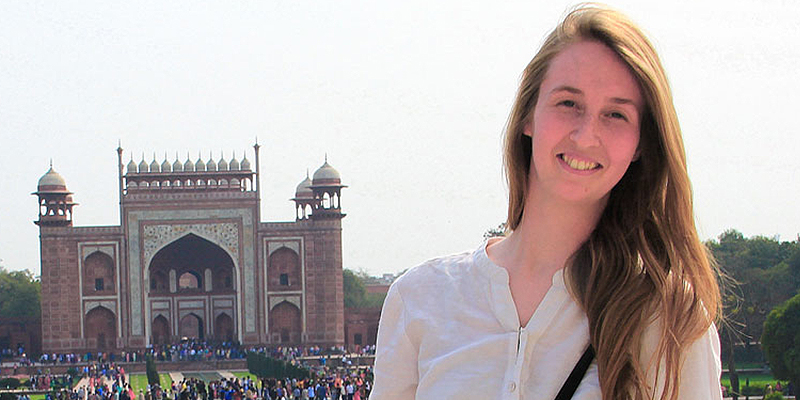 "It has given me project management and leadership skills that will be directly applicable to my chosen career."
—ASHLEY, USA
Our learning process is unique:
Learn From Your Work – tailor each community lab assignment to what advances your community.
Online Courses – connects you with your class as you work together around the world.
Field Experiences – travel to powerful learning sites in different parts of the world for an optional two-week course and meet face-to-face with your classmates.
Flexible options to earn credit:
Earlier relevant learning experiences can be brought in as "Prior Learning Assessment" (PLA) to reduce the number of courses that you will need to take to finish your degree.
Transfer credits earned at other colleges and universities.
Independent study courses allow you to focus on a priority for you.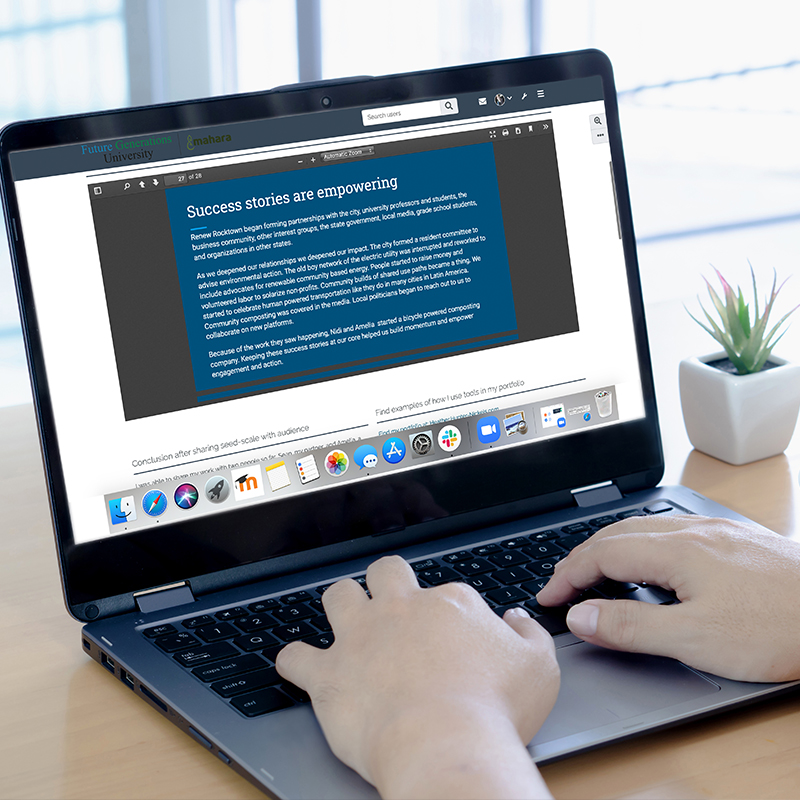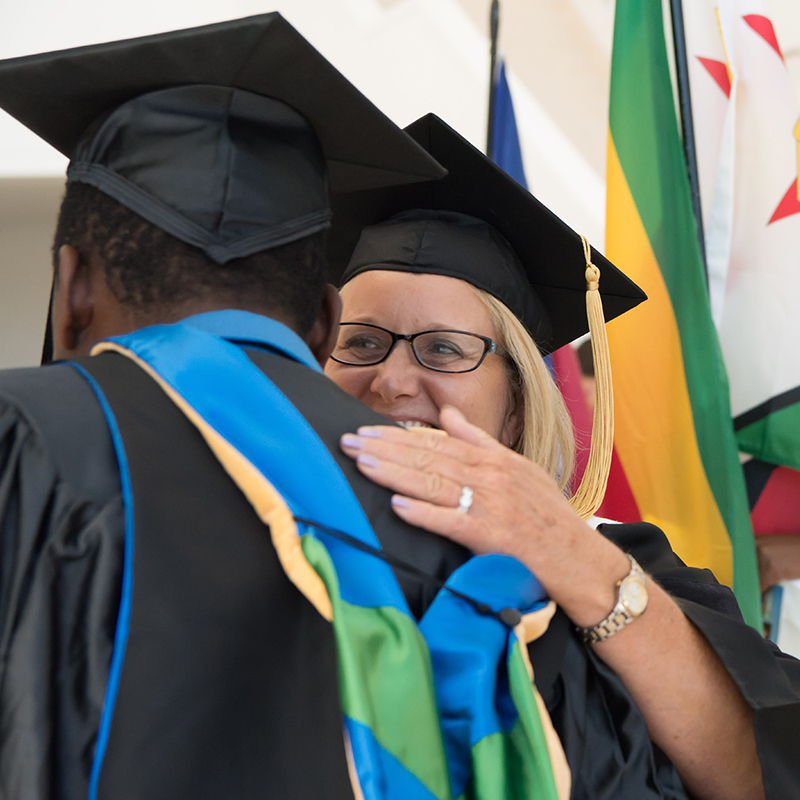 You CAN make change happen
The Master's program is flexible to fit you, allowing you to focus your degree around your interests and career goals. You can be a full-time and finish in 20 months, or you can spread out the degree over three or four years to fit your work and personal life.
Learning always weaves back into real-world challenges to re-direct change at the local level. Geography is no longer a barrier to quality education. Reliable access to the internet is all that is needed for students to gain the tools they need to affect positive change in their communities.
Continue your life long learning with our Global Network of alumni in 43 countries sharing knowledge and best practices for solutions for today's difficult challenges.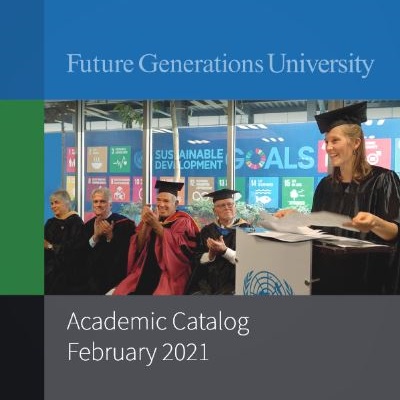 Totalenrollment across the first eight cohorts has been 152 students from 37 countries. The size of matriculating classes has ranged from 16 to 25 students.
While theselectivity rate for these initial cohorts has ranged from 56 to 87 per cent, it is anticipated that the admission process will become increasingly selective.
The university does not admit transfer students, but it will examinetransfer credits on a case-by-case basis. These may account for up to 25% of the required 32 credits for Master's degree completion. This policy maintains the integrity of the cohort model.
Over the first eight cohorts, theretention rates are:

1st to 2nd semester retention rate is 87%
2nd to 3rd semester retention rate is 92%
3rd to 4th semester retention rate is 95%
Post-4th semester continuation rate on Practicum work is 7%

Across the first seven cohorts, thegraduation rate is 69%. This graduation rate is, however, improving. The last three cohorts have averaged a graduation rate of 78%. The anticipated graduation rate for the current cohort is expected to meet or exceed that of the last three.
The Academic Catalog provides a Grievance Procedure for student concerns about grading and supervision. To date there has been one student grievance, which was satisfactorily handled according to procedure, leading to the student's successful completion of her Master's degree. The university complies with allTitle IX regulations. There have been no student, staff, or faculty complaints under Title IX.
The Higher Education Opportunity Act of 2008 requires universities participating in federal student aid programs to make certain disclosures to enrolled and prospective students, parents, employees, and the public. In an effort to assist students and their families in making informed decisions. Future Generations University has developed a consumer information page to serve as a central point for obtaining information about the institution. Click here to consult that page.
Staff, Regional Academic Directors, Faculty, Advisory Council, and Board:
The university is served by a talented and diverse body of professionals, including:
Staff of 10 women and three men, all U.S. citizens.
Faculty of eight women and eight men, domiciled in Bolivia (1), Vietnam (1), Peru (1), the United States (11), and Uruguay (1).
Advisory Council of three women and four men, residing in Nepal (1), India (1), Uruguay (1), the United States (3), and the United Kingdom (1).
Board of Directors of two woman and six men, citizens of Zimbabwe (1) and the United States (7).