An Extraordinary Online Master's Program for Extraordinary Times
Earn leadership skills for a changing world. Complete the Master of Arts in Applied Community Development online and in your community in under 22 months.
Why our Master's in Community
Development?
Learn from our faculty of experts how to scale up community-driven change that is inclusive and sustainable.
Skills you will learn:
Non-Profit Management
Monitoring & Evaluation Priorities
Social Research Methods
Fundraising and Resource Development
Community Conservation
Resource Mapping
Communication for Social Change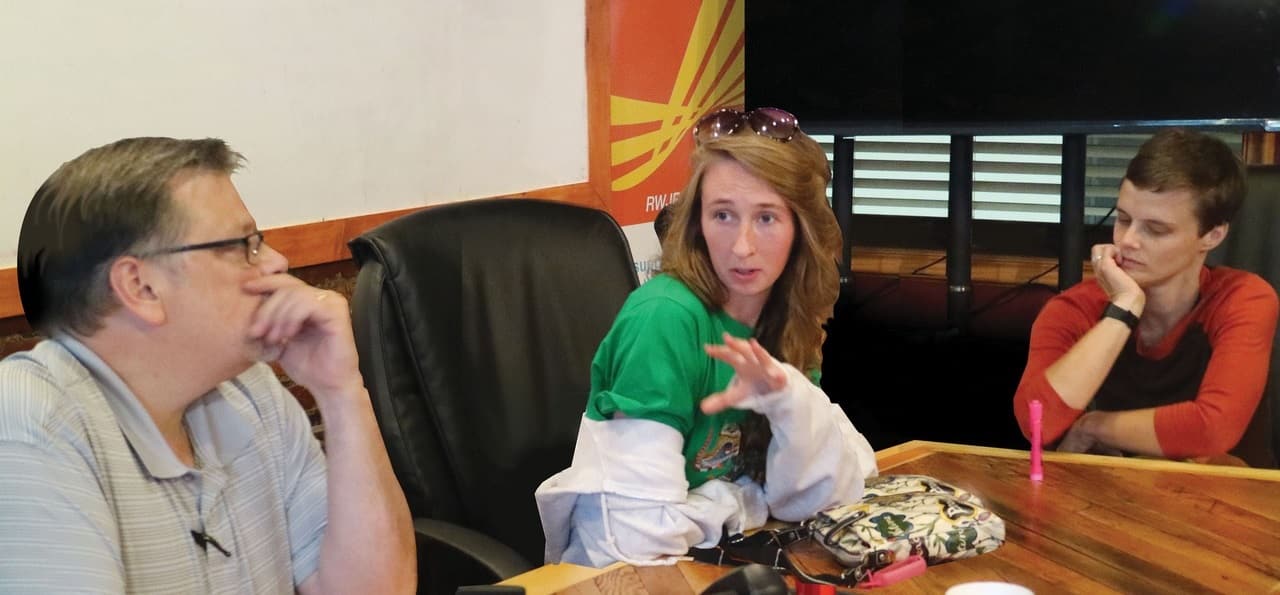 "It has given me project management and leadership skills that will be directly applicable to my chosen career."
—ASHLEY, USA
Master knowledge & skills
for community change
A Personalized Approach:
Designed to be flexible around the priorities of the working adult
Hands-on project-based learning in your community
Weekly live online classes
Design the program to fit your goals through independent study and internships
Your community is your classroom: earn your degree and make the world a better place at the same time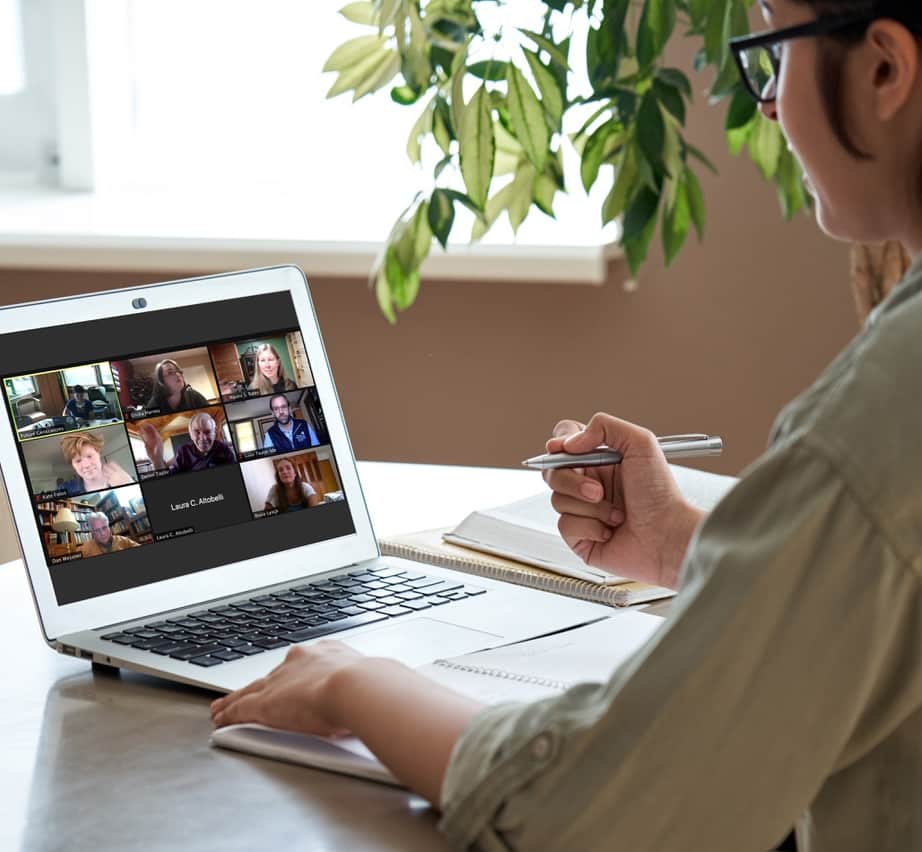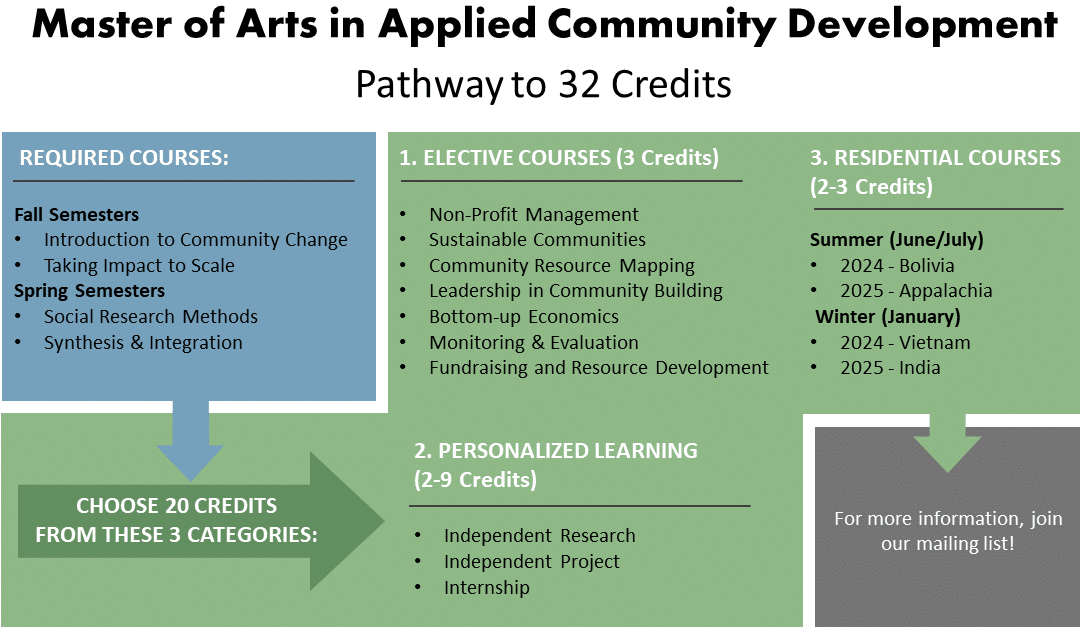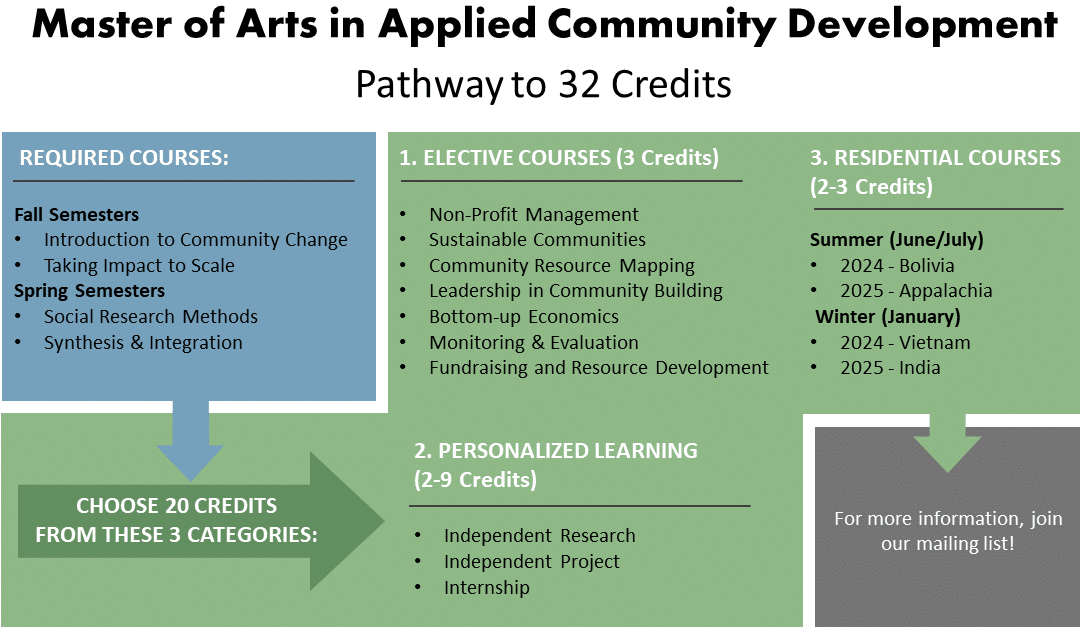 In 2018, the program transitioned to a Individualized study plan for each student.
Prior to 2018, the program had a 2-year cohort model.
Overall 73% Graduation rate.
Review of the last three years:

90% – Graduation Rate
70% completed in the standard two-year schedule
20% completed in less than two years – utilizing prior learning assessment and transfer credits
10% took three years or longer to complete – through part-time enrollment and reinstated students
The Academic Catalog provides a Grievance Procedure for student concerns about grading and supervision. To date there has been one student grievance, which was satisfactorily handled according to procedure, leading to the student's successful completion of her Master's degree. The university complies with allTitle IX regulations. There have been no student, staff, or faculty complaints under Title IX.
The Higher Education Opportunity Act of 2008 requires universities participating in federal student aid programs to make certain disclosures to enrolled and prospective students, parents, employees, and the public. In an effort to assist students and their families in making informed decisions. Future Generations University has developed a consumer information page to serve as a central point for obtaining information about the institution. Click here to consult that page.