__________________
Over the next several months, Equity & Empowerment will be releasing entries summarizing some of our earlier work to give a glimpse of the diversity of our organization and the versatility of the SEED-SCALE method which guides us. There will be 3 themed sets (series), and each set will consist of 4 entries. We hope you enjoy the first installment in our Health Series!
__________________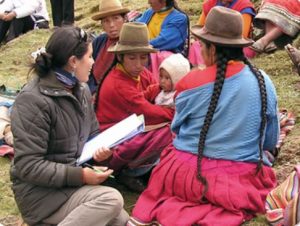 Original work by Laura Altobelli, Patricia Paredes, and Carl E. Taylor
Summary by Associate Professor, Noam Schimmel
SEED-SCALE illustrates how the most significant and sustainable achievements in community development typically result from a combination of bottom-up, top-down, and outside-in interventions. When these approaches work together, synergistically, they create a powerful framework for social change.
In Peru, in 1992, when the Shining Path terrorist group was defeated, villages in the Peruvian countryside looked to create healthcare programming that had been neglected during the many years of civil war and Shining Path attacks.
The Peruvian government was initially oriented towards a traditional top-down approach of bringing skilled doctors and other medical professionals to health centers located outside the villages, with the resulting high costs this would entail.
Mt. Kinabalu: A Borneo Gem
Text & Photographs by Dr. Robert L. Fleming
"Kinabalu can be rightly considered the botanical crown jewel of Borneo, but no short paper can even superficially cover all the gems."
Stars dimmed as people gathered in the dark on the summit of Mt Kinabalu to quietly await the dawn. If one has climbed the last 600 meters by flashlight, ascending ladders, and guided over the granite slabs by a pale rope that doubled as a handhold, the sunrise can be quite emotional. Those of us who reached the top early could see the dots of scattered flashlights moving slowly upwards. By the time the fluffy clouds below us glowed an orange-pink, a hundred or so people had gathered on Kinabalu's 4095m, 13,435ft summit.
Mount Kinabalu is the highest peak in Borneo at 743 km2 (287mi2). Its summit is part of a batholith– a huge granite dome that formed deep within the earth's crust. Then, some ten million years ago, tectonic activity forced the granite up through overlying sandstone and shale. Now, thousands of years later, these sedimentary layers have eroded away to leave a stunning granitic peak, which is among the youngest stand-alone, non-volcanic mountains in the world. And one that is still rising at an average rate of about 5mm a year with growth spurts often occurring during earthquakes, such as the 6.0 magnitude quake in 2015.
How to Equip Yourself to Make the Change You Wish to See
From January 10th-22nd of this year, Professor Daniel C. Taylor guided several participants through a unique learning experience in India. Here, they learned about Gandhi's powerful, non-violent method of social change and how they could apply it to their own work while visiting sites that played key roles in the Mahatma's own life and journey to becoming a leader for change. One of the participants in this certificate course, Tonny Muteesasira of Uganda, shares his impressions of the course…
---
 "Without action, you aren't going anywhere." –Mahatma Gandhi
Working with Professor Taylor, a renowned scholar and practitioner of social change, we explored Gandhi's approach for motivating others to come together to affect positive social change and Taylor's theory of SEED-SCALE.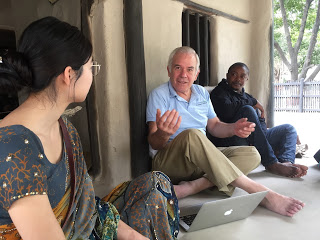 Learning on the front porch of Gandhi's Sevagram Ashram
Greetings from the Western Hemisphere Alumni!
Did you know that upon graduating, every

Future Generations University

alumni joins a

global network

of social change practitioners from around the world? Within Future Generations Center for Research and Practice, alumni belong to 3 regions (Asia, Africa, and the Western Hemisphere), and are each represented on the Board of Trustees by one of their own. 
This week, the alumni representative for the Western Hemisphere, Ellen Romm Lampert, gives us an introduction to some of its diverse members and their work!
Hi! My name is Ellen Romm Lampert, and I am presently the Future Generations representative for the wonderful and diverse Western Hemisphere Alumni.
Although the Western Hemisphere Alumni group has the smallest number of members, we have by far the largest geographical area. Just look at a map! Western Hemisphere Alumni hail from North America, the Caribbean, Central America and South America, including Canada, the U.S., Nicaragua, Haiti, Guyana, Peru, and Bolivia. We speak English, Spanish, French, and quite a few localized languages, as well. This blog introduces a few of our very dynamic female alumni. A future post will introduce some of our male alumni.
Participatory Research and Plant Breeding in Honduras: Improving Livelihoods, Transforming Gender Relations
Did you know that Future Generations University regularly hosts live research seminars with development professionals of all backgrounds from around the world?

Check out the recording of February's seminar below on participatory research and plant breeding in Honduras, and learn how its being used to improve livelihoods while transforming gender roles!

Follow us on Facebook to keep posted on the dates of upcoming seminars and for information on how to join in!
This seminar is presented by Dr. Sally Humphries, Associate Professor, Sociology and Anthropology at the University of Guelph in Ontario.
_____________________________________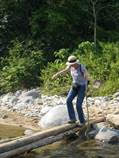 Sally was director of the international development studies program at Guelph for 12 years.  She has worked with Honduran researchers for 25 years to support a program in farmer participatory research. The Honduran NGO Foundation for Participatory Research with Honduran Farmers (
FIPAH)
, emerged out of this work and is today a well-respected organization, both locally and regionally.  Sally worked for the International Centre for Tropical Agriculture (CIAT) between 1991-94 and helped to adapt one of the methodological approaches developed in CIAT, known as the CIAL methodology, to conditions in Honduras, where it is widely, and successfully, used today.  FIPAH, Sally, and her students, have published a variety of articles/chapters/reports on this experience.