By Professor Robert Fleming
I am the albatross that waits for you
at the end of the world.
I am the forgotten souls of dead mariners
who passed Cape Horn
from all the oceans of the earth.
But they did not die
in the furious waves.
Today they sail on my wings
toward eternity,
in the last crack
of Antarctic winds.
– Sara Vial
A  world of wind, waves, and swirling spray is home to the albatrosses of the Southern Ocean, the birds a fitting symbol for the spirits of the many mariners who have perished attempting to sail around Cape Horn (Cabo de Hornos) at the tip of South America.  These roiling seas hostmany oceanic birds including petrels, skuas, and shearwaters, but the primier species are albatrosses, their seemingly effortless flight beautifully adapted to the circumpolar winds that continuously blow east between 40 degrees and 60 degrees south latitude. Beneath the ocean's surface, the Antarctic Circumpolar Current also circles east, little impeded by any land mass except where it has to squeeze through the 800km-wide Drake Passage between the Antarctic Peninsula and South America.
Read more…
My name is Shane Palkovitz. I am a socioenvironmental specialist for the Songs of Adaptation research project at Future Generations University. The core investigations of this project focus on establishing an international baseline for biodiversity, while at the same time gathering knowledge from community members about human adaptation to climate change.
In March, I had the joy of traveling to Bolivia to work with local partners to establish a new research location. Our goal was to install four monitoring stations that will later serve as the beginning point for a larger research project.
We spent the first few days trekking through the jungle, looking for sites and gathering information before installing instrumentation. Pictured below, Alejo follows as other team members venture up a stream bed on El Chocolatal, an eco-resort.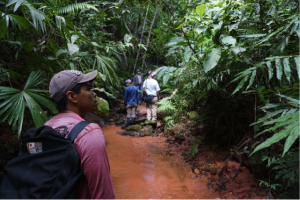 By Karen Milnes
Everybody knows about Vermont maple syrup, and it's time to put West Virginia on the map. With an estimated 0.04% (USDA—NASS) of the state's tappable maples in production, there's a lot of room for growth. And if this industry is doing anything, it is growing. And fast. According to a survey conducted by the Appalachian program at Future Generations, the number one component in helping our state's maple industry expand is the need for more sap from more taps.
With ongoing innovations in the sap to syrup process, a growing number of West Virginia producers are capable of processing a lot more sap than they can obtain. Backyard syrup making is not only a mountain tradition in these parts, it's a growing hobby as the farm and food movement sweeps across our nation. The Sweet Opportunites: Tapping West Virginia's Maple Resource project at Future Generations University aims to start networking sap collectors and syrup producers, setting up a "hub" model, already popular in more established maple syrup producing states. What's nice about this model is that it allows, for fairly minimal overhead, just about any landowner with maples on their property and a maple syrup producer nearby, to break into the industry with little risk. Oftentimes, sap collectors simply selling their raw sap are able to pay off the collection equipment in the first year. In a relatively short time, they can begin scaling up their operations and considering purchasing larger equipment to begin producing their own syrup.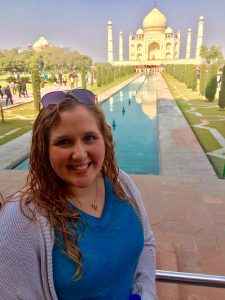 Our Learning Management Coordinator, Paula Smith, attended our field-based course in India in January. See what she has to say about the experience!
Why did you attend this field-based course on the Gandhian Method?
 I was thrilled to have the opportunity to attend the Gandhi course in India. I work with the Future Generations certificate program, so I've helped to plan and manage this course in years past, but it was such a rewarding experience to be there in person and see all the hard work come together for a great learning experience. It helped to give me insight on how to coordinate the student experience even better going forward.
By Mark Lambert
If you would've told me at this time last year that I, my wife, and our business partners would not only be producing, but delivering West Virginia Pure Maple Syrup across the state, I would've had to "lol." Literally. Not just in a text or an email.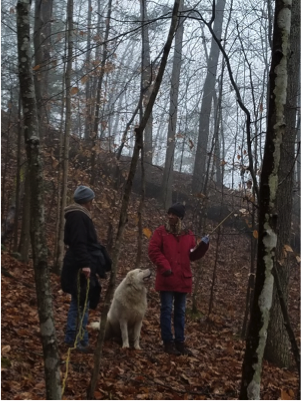 With the help of Future Generations Maple Sap Collecting and Syrup Processing certificate program, we've gone from wondering what our next step in the foodservice and transportation business world might be to learning how to collect sap on a commercial level. More than this, we've learned how to process that sap into syrup, label and bottle it for retail, and distribute not only our own finished product, but also other producers' syrup, to retailers all over the state of West Virginia.