Summary from Just and Lasting Change  by Associate Professor, Noam Schimmel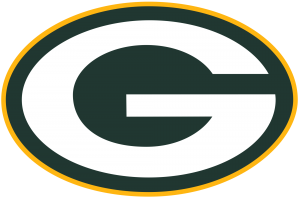 When you think about football, chances are you don't think about community development, shared resources, a commitment to a non-profit ethos, and a cooperative approach to owning and managing a sports team.
But there is an open secret about one American football team that, while famous for the quality of its players and the passion of its supporters, should also be famous for its communitarian spirit, structure, and values.
As the Green Bay Packers By-Laws state, 'The association shall be a community project intended to promote community welfare and that its purposes shall be exclusively charitable."
This challenges the dominant paradigm of what drives sports in America and around the world: profit making. Sports are big business and they are, for the most part, run as big business.
But there are exceptions.
And it turns out that while the Green Bay Packers do make money what they do with that money and how they reinvest it in their community is what is so unique and notable, beyond their sporting excellence.
As Paz Magat, the author of this chapter in Just & Lasting Change, writes,
"The Green Bay Packers are one of the most iconic teams in American football, a team that has won thirteen championships – more than any other American professional football team – and a team that comes from the smallest city of any professional football team. So how is this team a charity? How does it promote community welfare? The answer is that instead of making money, the purpose of the team is winning for the community."
U.S. Series- Part II: The Lesser Known Lincoln
Summary from Just and Lasting Change  by Associate Professor, Noam Schimmel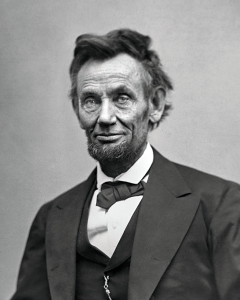 About Abraham Lincoln so much has been written it appears unlikely that there is more to say about him that might be new to readers. But, there is a part of Lincoln's legacy that is genuinely underexplored and not widely known and it merits attention.
Lincoln was committed to advancing human development in a young United States in a way that was deeply democratic, progressive, and marshalled human resources in innovative ways that were ground-breaking and far-reaching for his time. The legacies of the policies and programs he advanced remain as defining features of American life today, and he had an animating vision of unity in diversity that informed those policies and programs.
We take the holiday of Thanksgiving for granted; it has become one of the defining features of American cultural life. Whatever one's religion, ethnicity, politics, heritage – wherever one comes from – Thanksgiving is widely celebrated by a huge cross-section of Americans.
What many don't know is that we owe Thanksgiving to Lincoln, who set it aside as a holiday of thanks that he had the foresight to recognize would unite Americans despite their many divisions. To this day, it continues to do so and to bind Americans across boundaries of difference, both real and imagined, small and profound.
U.S. Series- Part I: The White Mountain Apache: Reclaiming Self-Determination
Summary from Just and Lasting Change  by Associate Professor, Noam Schimmel
An Example of SEED-SCALE in Arizona
Seed-Scale has been used by Native American communities to explore and assess their communal needs and resources and to advance development that stems from the community and reflects its needs and preferences.
The White Mountain Apache of Arizona have historically had mixed experiences of government neglect as well as government support, with government support often creating unsustainable relationships of dependency that undermined dignity and freedom.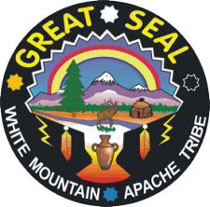 Daniel Taylor reflects upon the history and culture of the Apache of Cibecue Valley:
"The two thousand Apache of the Cibecue Valley, in eastern Arizona, are the most isolated members of the White Mountain tribe. A high percentage of the people still speak the Apache tongue, and they try to keep the older ways alive. Older residents tell of idyllic childhoods spent in the forests with deer and other wildlife as neighbors, when Cibecue Creek still abounded with trout and beaver. They tell of times when women spent their days collecting plants for food and medicines while men and children spent their days on horses. Young people are encouraged to learn traditional stories, dances, and handicrafts and to take an active part in rituals that strengthen tribal identity and values."
Rookie Producer's Take on the Southern Syrup Research Symposium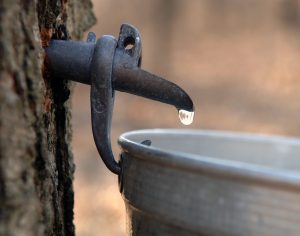 How many of you know about Future Generations University's maple syrup program?! Check out this blog by the West Virginia Maple Syrup Producer's Association's own Tina Barton and see what she had to say about the related symposium she attended!
Read here: https://wvmspa.org/2018/10/06/rookie-producers-take-on-the-southern-syrup-research-symposium/
Bending Bamboo
By Katie Larson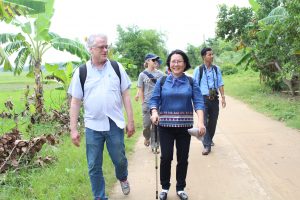 When do we learn about sustainable development?
How do we learn about sustainable development?
Who is this we that I keep mentioning?
Is sustainable development only a topic for development professionals?
Even if we learn about sustainable development as children, which children get access to the "juicy", life-changing content, produced by the United Nations, climate scientists, and development professionals?
If you speak English, you can easily access this "juicy" content. If you are confident in English, you can go further and sift through this content. If you have cultivated your critical thinking skills, you can go even further and compare the content you are reading with the reality of sustainable development in your context.[1] Think Bloom's Taxonomy. Then think about how English fluency fundamentally impacts who gets access to the knowledge critical for understanding and meaningfully supporting the health of our changing planet.
Now, what if you are not confident in English? Imagine that you can't sift through the many amazing resources available on sustainable development. Maybe the only content you can access is general information. You know what I mean, the information that explains that if we drive our cars less then we can stop the polar ice caps from melting and save polar bear habitats. Two very important issues to solve, yet, superficially examined and far from many people's day to day realities.
Those of us in the development sector know that sustainable development has many definitions and that its diverse definitions, applications, and manifestations are a result of complex contextual realities. Yes, sustainable development is certainly a concept to associate with solutions to climate change. However, sustainable development as a solution must be understood in context, in a way that values local economics, health, infrastructure, and all of the other important topics of the United Nations Sustainable Development Goals.
Here is where the study of language and the study of sustainable development are similar. According to the Communicative Approach in language learning, when learning how to communicate in another language, the learner's context matters. Imagine you are a 10th Grade student living in rural Vietnam with a high likelihood of never traveling outside of your country. You go to English class (a required subject) and open up your textbook (published in London) and scan the lesson. The lesson asks you to imagine you are discussing your recent trip to Piccadilly Square in London. What did you see? What did you eat? How were the British people? Now ask yourself, am I going to be engaged in learning how to communicate with this kind of content? Also ask yourself, will this lesson give me skills for a future career? Students who cannot link content to context and who see no relevance in learning about things they don't think will help them in the future, are not going to seek greater fluency in a foreign language. With content unconnected to context and irrelevant to the student's future, English language study becomes a tool only for those few students who think they will travel and/or find employment outside of Vietnam. But the truth is, English is a global language. It can be used in rural and urban Vietnam to connect people, business opportunities, science, and funding from around the world. It can also be used to foster international collaboration on sustainable development solutions for communities.
The process is the same with sustainable development knowledge acquisition. What if the content you access is tooooo unconnected to your context? What if you don't have the English skills to sift through the content? What if you don't have the critical thinking skills to compare and contrast content with context? Will your sustainable development education equip you to visualize sustainable development in your context? For many, the answer is no. Arctic ice problems are important. However, if they are presented as an isolated challenge, they will seem like frivolous topics of study for someone living in a tropical river delta…say the Mekong River Delta. And those of us fluent in sustainable development know just how connected the ice caps are to our oceans and the river deltas that neighbor oceans. With superficial sustainable development education, students exit school without understanding the ways in which their actions and future careers might help or hurt Earth's ecosystems.
Now, I have a BIG question regarding English fluency as a tool to access, sift through, and critically think about sustainable development. Can we drive English language acquisition while driving sustainable development knowledge acquisition?
This is a question that Bending Bamboo is trying to answer.
What is Bending Bamboo you might ask? Bending Bamboo is a process for acquiring intercultural, communicative, competence, confidence and collaboration (iC5) skills in English and sustainable development. Bending Bamboo does this by connecting English and sustainable development to context. It currently operates in Can Tho, Vietnam – the hub of the Mekong Delta. Over a two-year cycle of workshops and online forums, Mekong Delta teachers and professionals work together to acquire their own iC5 skills and then create a curriculum that teaches these iC5 skills to their students and employees. The first deliverable of this cycle is a teacher text. The next is a student text. Both incorporate local research on sustainable development in Vietnam and South East Asia. Both incorporate the knowledge of the teacher, farmer, tour guide, and corporate professional. They both seek to support English language and sustainable development knowledge acquisition.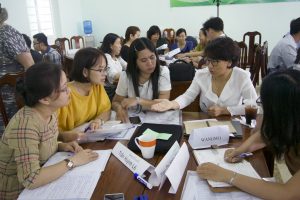 In its most recent workshop in July, Bending Bamboo began to visualize a concrete answer to this BIG question.
During 60 hours of workshop learning, participants were introduced to sustainable development information and stories from local and global perspectives, in English. Local and foreign experts were brought in to share their science with the participants, in English. As proficient English speakers already, the participants could sift through the content of the workshop. Tasked with reviewing and comparing sustainable development content from here and there, teachers also cultivated their critical thinking skills. For 18 participants, this was their second Bending Bamboo workshop. For these 18 participants, post-workshop evaluations showed that both their communicative English confidence and sustainable development knowledge confidence grew!
That's good news. Bending Bamboo participants are citizen-leaders in the Mekong Delta of Vietnam. They are knowledge bridges for their communities. These citizen-leaders are now critically interacting with local and global sustainable development discourse. Even better, these citizens are, inherently, strategically positioned to spread their knowledge. Bending Bamboo is currently leveraging this strategic positioning through the collaborative creation of the Bending Bamboo Teacher Text for grade 10-12 teachers in Vietnam. Next is the collaborative creation of a Bending Bamboo Student Text for Grades 10-12. With these two tools, participants and the Bending Bamboo team can tangibly impact a student and citizen's ability to access and meaningfully engage with sustainable development discourse.
As Bending Bamboo continues to answer, through data, its BIG question, it also eagerly and intentionally looks forward to answering the next question. It is a BIG BIG question. Can the integrated Bending Bamboo curriculum not only drive communicative English and sustainable development knowledge acquisition, but also drive sustainable development action?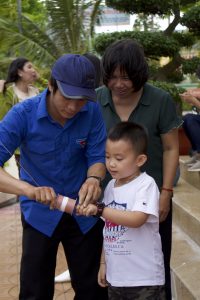 Now, just for fun, I shall end with two more questions. These are BIG BIG BIG questions to get you excited and thinking about the potential of creating and implementing, context-driven, quality education. Approximately 50% of Vietnam's population is under age 25[2]. What happens when Vietnamese youth are confident in integrated iC5 skills for English and sustainable development? What impact will this rising generation of Vietnamese citizens have on their provincial, national, ASEAN, and global communities?
[1] Interested in this statement? Read: Powell, Mike (2006). Which Knowledge? Whose Reality? An Overview of Knowledge Used in the Development Sector. Development in Practice, 16(6), 518-532.
[2] From the General Statistics Office of Vietnam