The Anderson House
Stay on the first floor of this picturesque home that was built in the Queen Ann Style in 1900, earning it a spot on the National Register of Historic Places. The property is being restored and is located in the heart of downtown Franklin, placing it within walking distance to many local amenities and historical sites. The town itself is close to many outdoor recreational attractions, such as North Fork hiking trail, Spruce Knob, Nelson Rocks, Seneca Rocks, and Seneca Caverns. The South Branch of the Potomac River runs throughout the area, offering excellent kayaking and fishing opportunities. Explore by day, and experience the best of small-town life in the evenings!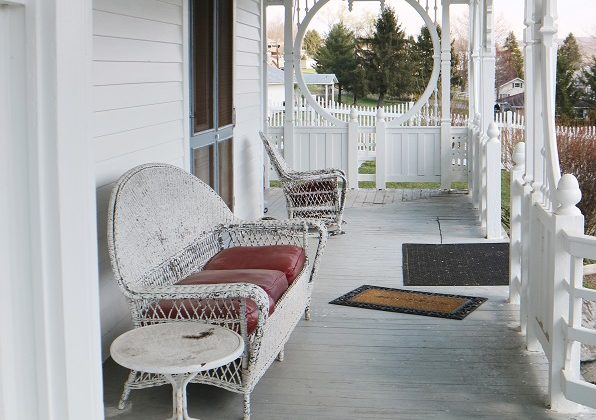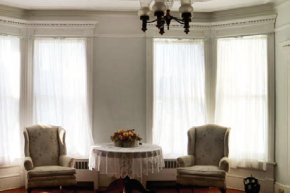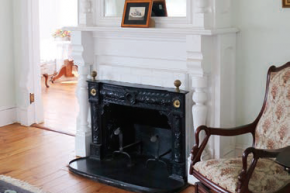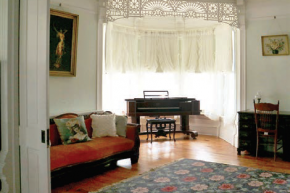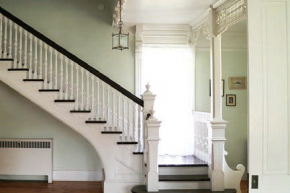 The Neighborhood of Franklin is a small town with a rich history and culture! Known especially for its many Victorianstyle houses and annual Treasure Mountain Festival, it's a gem not to be missed. There are a few restaurants in the town, but please note they do close relatively early. There is also a grocery store, ice cream shop, farmer's market, and combination bowling alley/skating rink for rainy days. If you're visiting in the summer, be sure to check out Warner's Drive-In Movie Theater. For history buffs, the area boasts important sites from the Civil War and French & Indian War.
Host Availability The home is owned by Future Generations University which is open M-F from 8 a.m. to 5 p.m. by phone. Hosts may also be reached via email during weekends.
WiFi
Electronic keyless entry
Washer/dryer
Bed linens
Covered porches
Front & backyard spaces
Off street parking

1 Bedrooms
1 Baths
Bring your own shampoo, soap, toiletries
Dining room
Parlor
Kitchen


Kitchen Offers:
Coffee maker
Coffee, Teas
Pots/pans
Dishes/silverware
Oven
Stove