Creating Just Transitions: West Virginia and Washington, D.C.
Communities are always in transition. But who owns that transition: local people or outsiders? SEED-SCALE offers a framework for engaging the transition in a way that builds the capacity of the community. While the relevance is universal, the context of the learning will be in Washington, D.C. and in rural communities of West Virginia. Participants will experience the rich history and excitement of Washington, D.C., while also getting to explore the beautiful mountains of West Virginia. While these two locations seem worlds apart, in reality, they both struggle to create a just living environment for diverse populations. This course will teach you how to address both.
This field-based study course gives students the opportunity to explore both rural and urban U.S. through the lenses of community change and local empowerment. It will explore alternative learning methods in marginalized communities, and includes visits to prominent sites and organizations in our nation's capital of Washington, D.C. and in the mountains of rural West Virginia.
You will be challenged to engage questions relevant to these areas and reflect on how they apply to your own community. For example:
How does education, both formal and informal, address the economic needs of communities that have been exploited by outside interests?
How can innovative and entrepreneurial strategies help to transform rural areas that are resistant to change?
What is the role of local and national policy makers in responding to the challenges facing both rural and urban marginalized areas?
The field visit will be enhanced by discussions with classmates, faculty, and guest presenters. This trip will conclude with Commencement, a celebration of those who have completed or are near completing all graduation requirements.
Participants can earn 2 credits for preparation before the course and for in-country experience, and an additional 1 credit for a community lab once they return home (for a total of 3 credits possible). Coursework prior to the trip will consist of online coursework and relevant readings.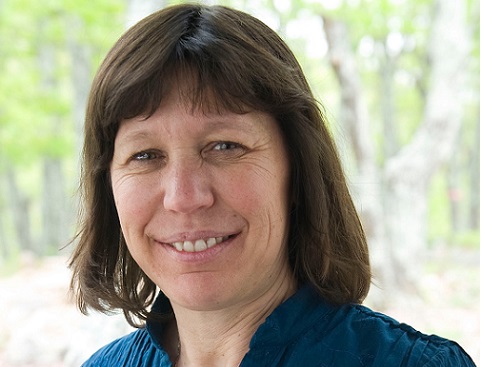 Purposefully apply SEED-SCALE and related social change theories as comprehensive frameworks
Demonstrate skills in respectful dialogue, facilitation, and cross-cultural communication.
Demonstrate vision and imagination in their community work, course work, and engagement with others.
The University is pleased to announce that scholarships are available. Participants may opt to take the course as a certificate ($900), or for credit towards the M.A. in Applied Community Development (2 credits: $1,560; 3 credits: $1,890).
Please note that this cost is inclusive of the scholarships mentioned above, transportation within the United States, meals, and lodging. Participants are responsible for the arranging and cost of travel to and from the United States, including visa. Please note that a tourist visa is required for visitors from most countries.
Schedule in the USA (June 13-24, 2020)
| | | |
| --- | --- | --- |
| Day 1 | June 13 | Arrive Dulles |
| Day 2 | June 14 | Travel to Pendleton County |
| Day 3 | June 15 | Visit Future Generations University, Experience Learning, and Circleville |
| Day 4 | June 16 | Day trip to Moorefield (IREED), visit EWVCTC |
| Day 5 | June 17 | Maple operation, meet with Pendleton County residents |
| Day 6 | June 18 | Travel to Pocahontas County – visit High Rocks Academy |
| | | |
| --- | --- | --- |
| Day 7 | June 19 | Visit Green Bank Observatory and Cass Scenic Railroad ($41/person) |
| Day 8 | June 20 | Leave for Washington, D.C., introduction to DC lecture |
| Day 9 | June 21 | Exploration of Washington, D.C. |
| Day 10 | June 22 | National Museum of African American History and Culture (and other Smithsonian museums) |
| Day 11 | June 23 | Housing Counseling Services lecture, visit monuments |
| Day 12 | June 24 | Depart Dulles |
This certificate requires travel to Washington, DC from June 13-24, 2020.
Professional Certificate
CT305 Alternative Learning
Gain the critical skills and knowledge you need to stand out in your field.
Earn University Credit
FR603 Alternative Learning
Flexible options to advance your academic career and change your life.