By Mark Lambert
If you would've told me at this time last year that I, my wife, and our business partners would not only be producing, but delivering West Virginia Pure Maple Syrup across the state, I would've had to "lol." Literally. Not just in a text or an email.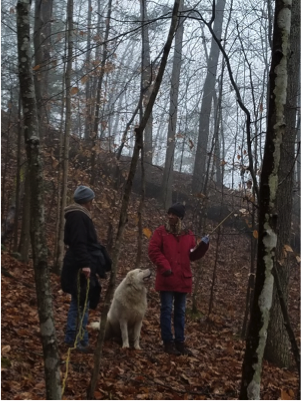 With the help of Future Generations Maple Sap Collecting and Syrup Processing certificate program, we've gone from wondering what our next step in the foodservice and transportation business world might be to learning how to collect sap on a commercial level. More than this, we've learned how to process that sap into syrup, label and bottle it for retail, and distribute not only our own finished product, but also other producers' syrup, to retailers all over the state of West Virginia.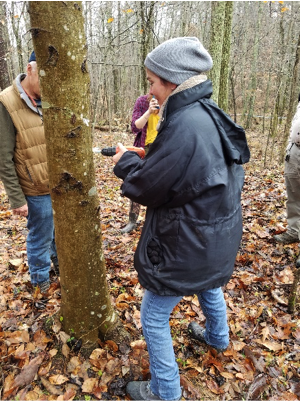 My wife and I were familiar with making Maple Syrup on a small scale for our friends and family and had dabbled in retailing a few jars at the Wild Ramp in Huntington, WV half a decade ago. However, we had no idea of the opportunity available for our farm in Leon, WV, as well as every other farm with Maple trees throughout our community and across WV.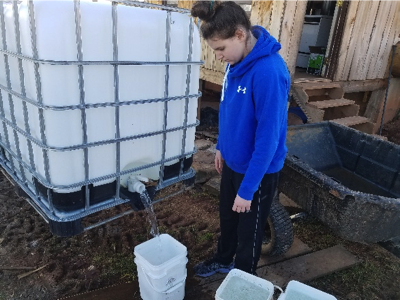 Whether you're a beginner still learning how to identify the difference between a Maple and a Sweet Gum for tapping or a seasoned syrup veteran who can pull off syrup from a batch just by watching the bubbles as it cooks, there's something for all levels to learn from this program.
We're still in the process of assembling our evaporator with plans to utilize it later this season for the hundreds of gallons of sap we're currently catching in food grade tanks from tubes and taps we've run across a few acres of hillside on our property. We've even already had several neighbors stop by to see just what exactly is going on here at W.I.T. Farm and are now interested to learn how they can help us gather additional sap by tubing their own property in the future.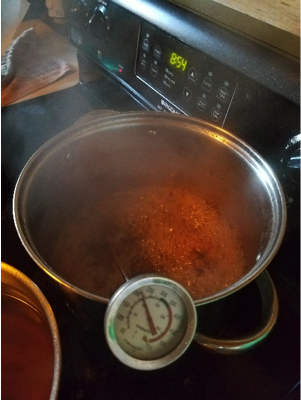 It reminds me of when I first stepped foot on a farm many years ago to learn the ins and outs of the tobacco farming industry that once thrived here in WV. Renting allotments and growing quotas on properties throughout the community and getting a labor crew together to plant, top, cut, spud, hang, strip, bale, and haul the finished bales to the market…
Although those days are all but gone and the revenue opportunity it brought for small farm communities is sorely missed here in my home state, something tells me that there's something even sweeter on the horizon for WV.