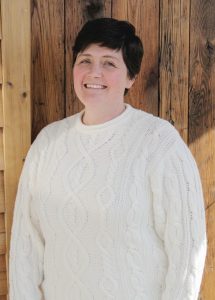 Having grown up in Surkhet, Nepal, Kelli has long been aware of Future Generations from its work there. She went on to pursue a Master's in Intercultural Relations from Lesley University and has held a number of different roles in higher education throughout the years with her latest being in the online distance learning world. She has focused on the pedagogical approach to this unique field, finding the best ways to teach online in an interactive and engaging manner with her global audience in mind.
For the last 7 years, Kelli lived in New Zealand (as shown in her beautiful photos accompanying this entry) with her husband and their two young boys. There, she took on tailoring the online learning experience to fit mid-career global professionals for a program run by the University of Otago at its medical school in Wellington.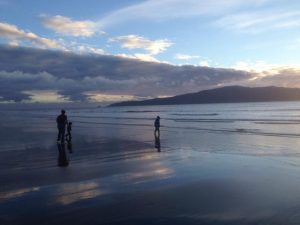 She worked with the aviation medicine program, which was fully online and taught the principles of the subject to general practitioners all over the world. Once a year, the program
hosted week-long site visits to learn best practices from major airlines. The emphasis on building learning around these face-to-face interactions shares a purpose very similar to that of Future Generations residentials.
Kelli notes that although the content of her past program is very different from the Future Generations Master's program, there are many similarities upon which she's excited to build. Her experience with a fully online program fits very well with Future Generations move to make residentials optional, and she is already very familiar with the learning platforms used here (Moodle and Zoom).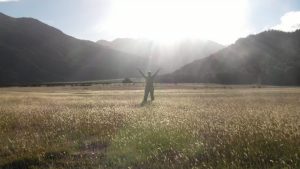 "I knew nothing about aviation medicine," Kelli says, "but a lot about teaching online isn't necessarily in the content. Much of what makes it a fruitful platform is the scaffold around which you build the learning. And that's what I'm here to help facilitate for Future Generations."
Kelli and her family moved back to the United States in the summer to be closer to their larger families and currently reside in Blacksburg, VA. On what appealed to her about seeking to join Future Generations, Kelli says, "I've always lived sort of an international life, so I was excited about being able to live in Blacksburg while remaining involved in the global education world. I also really like the idea of a dedicated non-profit that's doing some big things from a small place in the U.S. for other small places around the world. I'm looking forward to working with others focused on global community."
Bringing her background work to play in the Future Generations context, Kelli will be leading project management and tech support for our learning management systems, as well as working with staff on the assessment front to develop innovative learning activities to showcase in students' e-portfolios.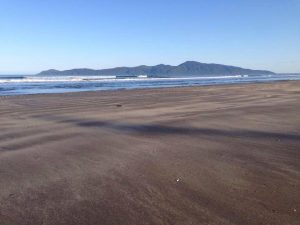 The removal of mandatory residentials, Kelli notes, changes where the teaching energy goes. She will help maximize online activities so that they remain inviting for students. It's important in a blended platform like ours that someone be in place to keep that energy going. Some keys to this will be in the development of new teaching artifacts, implementation of effective online simulations, and by keeping up the engagement in online forums.
With online learning, there is an ever-present challenge to create a learning community that keeps students involved through methods other than traditional classroom setting. However in many ways, Kelli likes to think online learning can be made to be even more advantageous than classroom learning. It leads the way to innovation and opens the opportunity to learn from others around the world.

One of the things our new Learning Management Director finds the most rewarding is supporting students that already have very busy, full lives and helping them to work their ongoing education into their life balance.
Kelli looks forward to laying a foundation with the upcoming Class 2019 that will lead to the best student experience possible and to tailoring a learning platform that doesn't make students feel as though they're being held back by the technology, but rather guided forward by it.
Future Generations is very excited to be taking this step forward with Kelli leading the charge– please join us in extending her the warmest of welcomes!