In 2014, after leaving his "deanship" at the Future Generations Graduate School, Mike Rechlin, a forester by training, returned to woods of West Virginia and soon found himself in sort of a sticky mess, requiring long hours at night and creating plenty of steam.
Now, I know what kind of mess you're thinking about, given West Virginia's reputation for making moonshine, but this time what was evaporating was not corn mash, but tree sap, and the sticky mess was MAPLE SYRUP…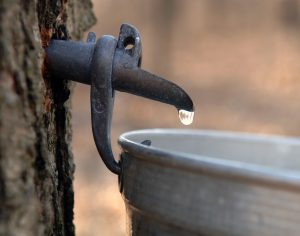 Sap dripping on a good run
In his post deanship years, Mike helped to establish the Dry Fork Maple Works, West Virginia's largest maker of maple syrup, and further helped to organize the West Virginia Maple Syrup Producers Association.
Now Mike is bringing it all back home to North Mountain with a research agenda to help increase the productivity of West Virginia maple producers.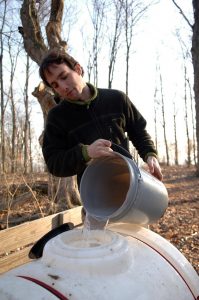 Collecting sap at Principia College
Maple Syrup in West Virginia? Doesn't that stuff come from Vermont? Good question, and the answer is, well, yes. Ever since the marketing of "Vermont Maid", an imitation maple syrup product, Vermont has been the state most closely associated with maple syrup. That being said, Quebec Canada is actually the largest producer of the sweet syrupy substance. And, Maine, New York, and Wisconsin are not far behind. What is less well known, is that West Virginia actually has more tappable sugar maple trees than Vermont, and a history of sugaring. All across the state there are place names like Sugar Grove, Sugar Creek and Sugar Valley, places with a history of making maple syrup. The last five years has seen resurgence in interest in "sugaring," and the establishment of new sugar camps.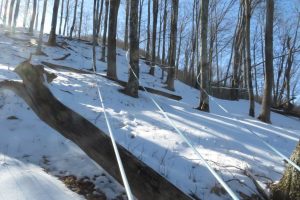 Main lines bringing sap to the sugarhouse
at the Dry Fork Maple Works
So, how does this fit with Future Generations?
For starters, Future Generations will be leading research efforts, funded through the WV Department of Agriculture, which will be looking at management practices designed to increase the production of maple syrup in Appalachia.
Our climate, soils, and the way we manage the sap production process are all
different from those of our colleagues up north in the New England states.
The research we will be conducting will be a local adaptation of existing practices, and a climate change adaptation of those practices as the effects of global warming take hold.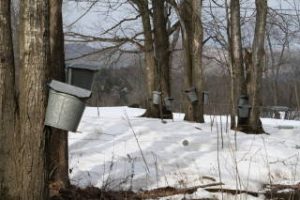 Typical environmental conditions in a sugarbush
Future Generations is also working with the Department of Agriculture's Veterans and Warriors in Agriculture Program to offer a certificate course titled "Maple Sap Collection and Syrup Production," while designed to meet the needs of veterans, this course will be open to anyone wanting to get into the maple business.
The goal of our work is to expand the maple syrup industry in West Virginia, and to design management strategies that increase sap production, which of course increases profitability for our local producers.
Increased production of a local, natural, and sustainably grown product from our abundant forest resources means economic development for rural communities, and that leads to community change.
True, we are not applying SEED-SCALE directly to the measure of invert sugars in tree sap, but the result of that research will be knowledge that can lead to improvements in the lives of
our friends and neighbors; and that is certainly in line with our work at Future Generations.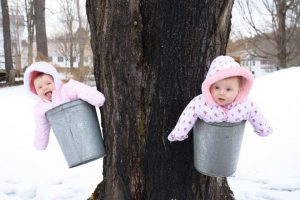 Whoever said that that 2.5% is the sweetest thing in a sap bucket?
____________________________________________________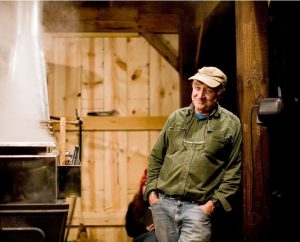 Mike Rechlin has practiced sustainable foresty and protected areas management in the United States, Nepal, India, and Tibet for thirty years. He has extensive teaching experience and has designed educational programs for many international groups visiting the Adirondack Park of New York State. Presently retired, Mike has held academic appointments at Principia College, Paul Smith's College, and the Yale School of Forestry and Environmental Studies. He served as the dean of Future Generations Graduate School from 2010 to 2013. He presently resides, and makes maple syrup, in Franklin, WV.