Volunteer in an Appalachian community while earning a Master's degree… That's the vision that Future Generations University has been pursuing for the past 2 years and is now excited to finally begin this fall with a small pilot class. Working in partnership with AmeriCorps West Virginia and its associated organizations (Volunteer West Virginia, High Rocks, and the Appalachian Forest Heritage Area), Future Generations University will craft a unique learning experience focused on Appalachia while building upon our proven and tested pedagogy and curriculum…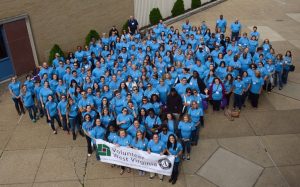 Volunteerism can be a gateway to higher education. In exchange for two years of community service with West Virginia's AmeriCorps, volunteers are now eligible to receive a Master's Degree in Applied Community Change.
"We're so excited to share the news that Future Generations University will leverage AmeriCorps service and the Eli Segal Education Awards to attract and keep young talent in West Virginia," said Heather Foster, Executive Director of Volunteer West Virginia. "As we look to the future, AmeriCorps provides an important opportunity to continue engaging people of all ages in solving problems through service and volunteerism."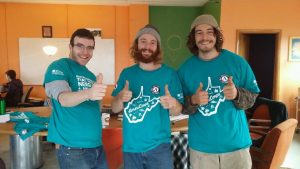 In exchange for a year of service, AmeriCorps volunteers receive an education award of $5800 per year, living-allowance of approximately $12,000, and work experience. Future Generations University will match the Segal AmeriCorps Education Award dollar for dollar. With a $23,200 scholarship possible, AmeriCorps volunteers could complete the program for as little as $1,800.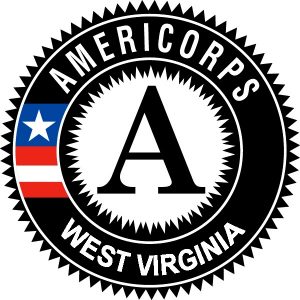 West Virginia ranks third in the Nation for producing AmeriCorps volunteers. Each year over 1,000 individuals serve as AmeriCorps members in the state. M
any AmeriCorps volunteers serve in their hometowns, while others come from across the country to make West Virginia their home for the year. AmeriCorps members change lives through mentoring, respond to disasters -like the June 2016 flooding, increase access to healthy and local food, preserve historic properties, and many conservation activities working with state agencies and non-profit entities alike.
"With 25 years of experience building community capacity and preparing change agents worldwide, Future Generations University is very excited to extend a one of a kind opportunity to our home state of West Virginia! Through this innovative partnership with AmeriCorps West Virginia, we are working with the most dedicated organizations and individuals to offer an unparalleled education to communities in the greatest need," said Luke Taylor-Ide, Regional Academic Director for Future Generations University.
Read on for an overview of the program!
________________________________________
Introduction to Social Change—Introduction to various schools of thought regarding community change and development, with a focus on methodologies for local,
sustainable social change.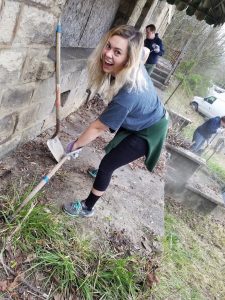 Volunteer Management—Skills-based course on effective recruitment, training, and management of volunteers for project and field managers working in non-profit organizations.
Community Leadership—Exploration of leadership styles and strategies for application in groups, organizations, and communities, with an emphasis on leadership development.
Communications for Community Change—Applied course that surveys various communications platforms and practices and asks students to cultivate skills for effective and persuasive communication.
Financial Administration & Non-Profit Management—Organizational management skills and strategies for making effective plans & partnerships as well as basic financial project and program management.
Healthy People, Healthy Communities—Examine the intersections between poverty, primary healthcare, and community change, with a focus on finding people-based solutions using available resources.
Community-based Natural Resource Management—Couples natural resource management & conservation methodologies with approaches to promoting sustainable livelihoods & local ownership.
Advanced Seminar on Applied Community Change—Examine the challenges and processes of scaling up positive impact to larger regions and/or populations.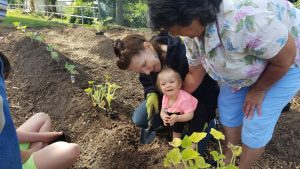 Project-based Research in Community
In order to maximize the amount of credits associated with each member's experiences learning by doing while participating in AmeriCorps service, students enrollment in the MA program will complete continuous Project-based Research (PRC) in their host communities with direct mentorship from faculty culminating in a capstone product that documents their individual learning in an Appalachian community.
·
Students complete independently designed projects and research in community with faculty mentorship
·
Each term's Project-based Research is showcased in an online ePortfolio demonstrating formative learning process
·
Upon completion of the program, students have a comprehensive portfolio documenting their summative learning journey for their graduate studies
Term 1: Graduate Study Foundations—Establishes the conceptual principles and skills
upon which the curriculum is built. Students discover what it means to be a self-directed learner and master Learning Management and ePortfolio software—tools for critical thinking, analytical inquiry, and reflective practice.
Term 2: Social Research Methods—Demonstrate through project-based research an understanding of and apply concepts and approaches to both quantitative and qualitative community-based data collection and analysis.
Term 3: Monitoring & Evaluation—Conceptual framework and practical skills for monitoring and evaluating community-based projects, reflecting with peers on circumstances and parameters related to the assessment of different social and development projects.

Term 4: Synthesis & Integration—Analyze results of Project-based Research in community from both summative and formative perspectives within ePortfolio. Students are challenged to incorporate lessons learned during their MA studies with experiential-based reflection on AmeriCorps service.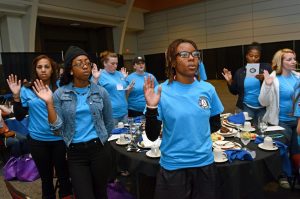 ________________________________________
About Volunteer West Virginia
An agency of the West Virginia Department of Education and the Arts, Volunteer West Virginia is the state's Commission for National and Community Service. The agency challenges West Virginians to strengthen their communities through service and volunteerism by identifying and mobilizing resources, promoting an ethic of service, and empowering communities to solve problems and improve the quality of life for individuals and families. To learn more about AmeriCorps in West Virginia visit

https://www.volunteerwv.org

.
________________________________________
Visit
https://www.future.edu/americorps
to learn more about this exciting and innovative program. Sound like a good fit for you? Enrollment is still open! Applications are being accepted and reviewed on a rolling basis through August 21
st
.