Profiles of Vietnamese Sustainability and Resilience
Surviving six 20th Century wars on its own turf, Vietnam enters this new millennium with hope. The country's positivism is palpable. Even still, achieving sustainability and resilience today is as daunting a challenge as any during wartime. This Field-Based Residential tracks the decision making, strategy, publication, and experimentation by eleven Future Generations University graduates – all Mekong Delta educators – who are creating a new English Language & Sustainability curriculum that suits their context and heralds their future. Their aim is to pave a lifelong learning path that is of, by, and for Vietnam. The country did not secure independence only to subject itself to the educational norms of foreign powers.
During this residential course, you will:
Contemplate how rural and urban needs find balance as Vietnam rebuilds after six wars.
Consider how Vietnamese education remains distinct in the face of global publishing houses.
Examine how neighboring countries treat a common resource, the Mekong River.
Witness the effects of consumerism and waste on the local environment.
University Alumni/ae and Vietnamese Expert Facilitators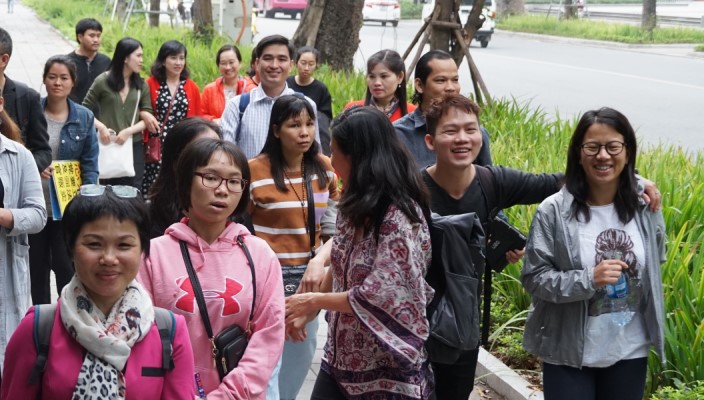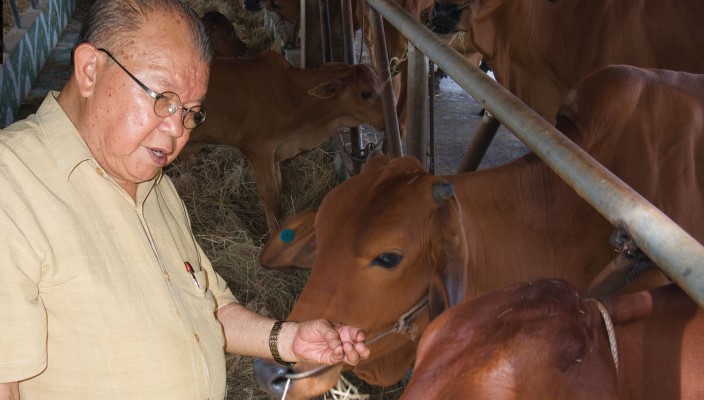 Tentative Schedule in Vietnam
Three 1.5-hour-long pre-travel sessions on Zoom (late November, early- to mid-December)
How Vietnam and the Mekong Delta Came to Be (why draw on Western texts when a country has millennia of underlying materials)
Post-War Education in the ASEAN Region (the dual objectives of Bending Bamboo – bilingualism and sustainability)
Societal Positivism and Governmental Parameters (paddling upstream against currents of neo-colonialism, entrenched bureaucracy, and a meager budget)
2-3 January
Arrive in Hồ Chí Minh City and transfer to our hotel along the Sài Gòn River.
4-5 January
Recover from jet lag while enjoying Vietnamese cuisine and taking walking tours that depict the country's sense of community, colonial past, impact of war, and indomitable spirit.
6 January
Drive to Cần Thơ, the hub of the Mekong Delta Region. Settle in at a guesthouse along the Cần Thơ wharf. Welcome party and dinner with Future Generations University alumni/ae.
7-9 January
Over three days, we will explore the ecosystem of Cần Thơ and Mekong Delta region. This young alluvial plain is a critical rice and fish basket for scores of millions of Vietnamese and Southeast Asians. Integrated farming systems, peasant fence-jumping, water security measures, mangrove and wildlife preservation, and resiliency planning vie to offset severe resource depletion and rising sea levels.
10 January
This will be a day of rest. Participants may do just that along the Cần Thơ wharf. Or they may opt for a cooking class. Everyone is invited to pair off for private meals with Future Generations University alumni/ae.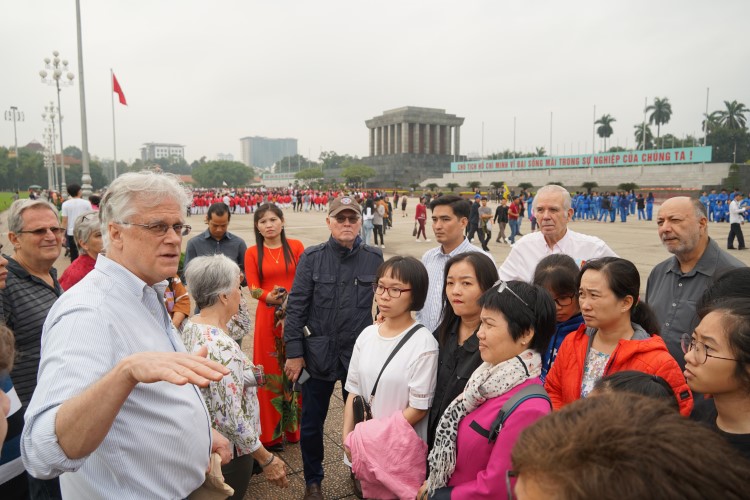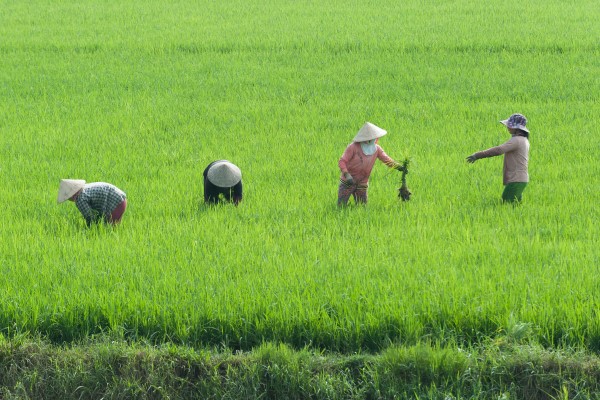 11-13 January
This three-day segment will be based in Cần Thơ city and at schools in neighboring districts. Our focus will be education, and specifically the Bending Bamboo curriculum project undertaken by our FGU alumni/ae. The group will examine  Vietnam's post-war policy goals of bilingualism and sustainability. How shall  Vietnam face rural and urban disparity? The Association of Southeast Asian Nations? China's Belt & Road Initiative? Gender and ethnicity? Vying superpowers? Rapid industrialization? Poverty and wealth?
14 January
We will drive to An Giang Province (along the Cambodian border), and from there board a river bus to Tiger Island. Bicycling around this rural enclave will be the right speed for studying integrated farming systems, the local fishing industry, and the history of the  Vietnam Communist Party.
15-16 January
Returning to our guesthouse on the Cần Thơ wharf, we will have a two-day retreat. This is a time to reflect on, write about, and diagram lessons learned. During our extended dinners on these last two nights in the Delta, each participant will be given time to express his or her findings and questions. For those students taking this course for three credits, this retreat also serves as time and space for mentoring on your further project work. Finally, this will be a time for course participants to express thanks to our generous hosts. After dinner on the 16th, we will drive to the airport in Hồ Chí Minh City.
17 January
Late night and early morning departures for home.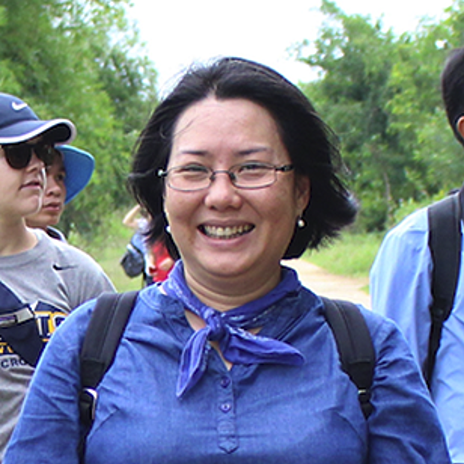 Ms. Vo Pham Trinh Thu, MA
Deputy Director, Foreign Language Center, Can Tho University, Cần Thơ,  Vietnam
FGU Class of 2020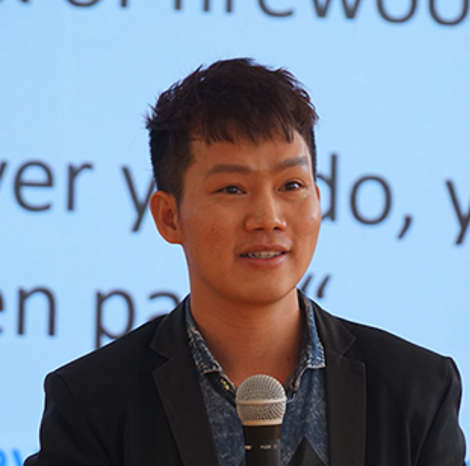 Ho Phuoc An, MA
Food Policy Analyst, Intertek, Cần Thơ,  Vietnam
FGU Class of 2022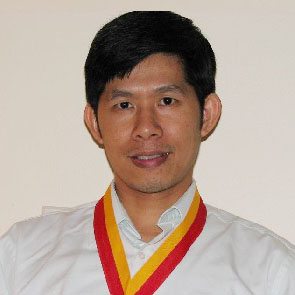 Chau Thien Hiep, PhD
Faculty, Language Department, Can Tho University, Cần Thơ, Vietnam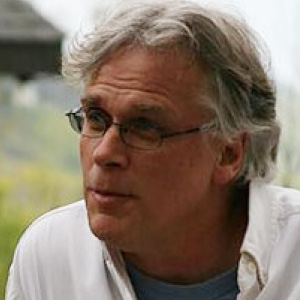 Dan Wessner, JD, PhD
Faculty, Parami University, Yangon, Myanmar
Director, Bending Bamboo Project, Cần Thơ, Vietnam
Current Future Generations UniversityStudents*
* Thanks to a generous donor, program costs for current Future Generations University students will be covered in shared accommodations.  Students pay only for academic credits at the same rate as other courses.
** Single accommodations may not be available at all locations.
What is included:
Group transportation for group activities for the duration of the program
Accommodation in shared rooms. Single rooms, where available, are an additional cost.
A full program of academic activities and site visits
All group meals within Vietnam
Gratuities (tips) for group meals and activities
What is not included:
Travel between your home and Hồ Chí Minh City, Vietnam
Passport and visa costs
Meals taken on your own and gratuities at those meals
Items of a personal nature, such as toiletries, clothing, snacks, etc.
Anything not specifically listed as included above or in the itinerary
Deadline Information
Deposit:  $200 due by September 15, 2023 (non-refundable unless the trip is cancelled for whatever reasons or if your Vietnam visa application is denied).
Balance remainder due by December 1, 2023.