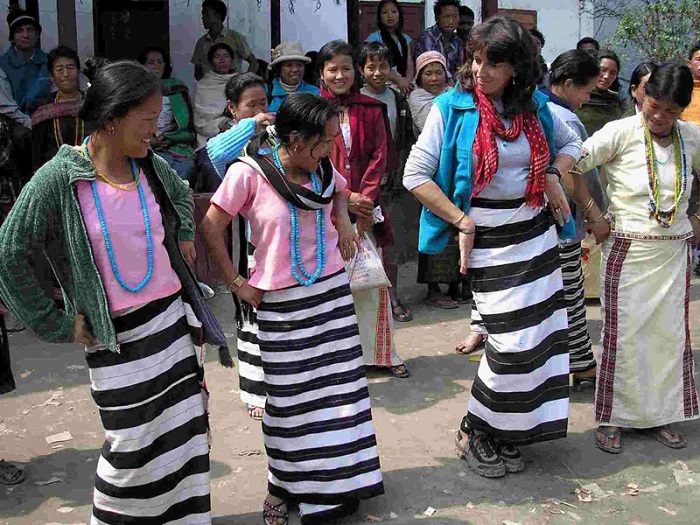 Sheila on a residential in Palin, Arunachal Pradesh India, impressed her hosts with her ability to pick up quickly any dance steps. International Women's Day, 2006.
From 2004 until her death in 2013, Sheila McKean, with her husband, Dan Robison, taught a wide range of courses for the first five cohorts of the  Master's program at Future Generations Graduate School.
The 18th of November, 2018, marked the 5th Anniversary of Sheila's death. The Namibia Residential had ended the previous day, when the tragic car accident occurred only 10 minutes outside the destination of Etosha National Park.
A scholarship fund has been created in Sheila's memory to encourage and support values that she cherished and embodied: imaginative conservation of nature and the inclusion of marginalized people. The fund is designed as a permanent endowment, intended in the short term to provide a prize each year to a woman in the Future Generations Master's program who grew up in a difficult economic context, is prospering in the program, and needs financial support. In the long term, the goal is to raise enough money to provide a substantial scholarship for a woman who embodies the above values and makes good use of rare opportunities.
Sheila was born and grew up in Denniston, a working-class, industrial neighborhood of Glasgow, Scotland. Her father was killed in a car crash while doing his rounds as a veterinarian in rural England before she was born. Sheila was raised by a single, working mother and her maternal aunt.She came from an environment where youth were expected to leave the Comprehensive School at age 16. In her cohort of approximately 200 students, Sheila was one of only two to go to University.
Sheila earned her first degree in Agricultural Chemistry at the University of Glasgow, and then won a scholarship from the British Overseas Development Agency to do a Master's degree in Soil Science at the University of Reading, with field and lab work at the International Center for Tropical Agriculture (CIAT) in Colombia. Upon completing her degree, she was hired as a research assistant at the University of Reading in an ODA funded project studying phosphorus in tropical soils. She completed her Ph.D. in Tropical Soils in November 1989, at the age of 28.
Between 1989 and 1993, she worked as a Postdoctoral Fellow at CIAT, updating and evaluating the soil laboratory quality at CIAT.
In 1993, she moved to Bolivia with her husband, Dan Robison, and they worked as independent consultants, mainly concerned with sustainable land use and long-term planning in and around national parks in Bolivia. She also worked on, and was final editor for, long-term participatory management plans for five national parks in Bolivia.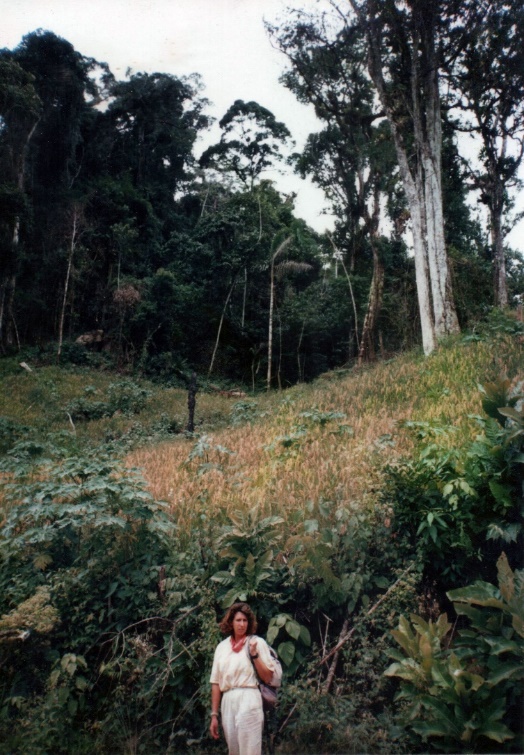 Sheila observing a first rice crop after cutting primary forest on the edge of Pilon Lajas Biosphere Reserve, Beni, Bolivia, 1994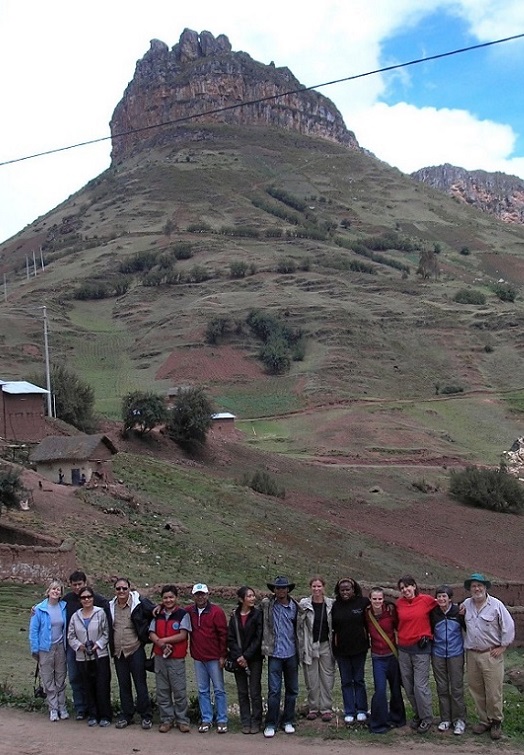 Sheila with the Future Generations Class of 2009 at Corona del Inca, near Huánuco Peru

Sheila and the Future Generations Class of 2007 at Sevagram, India.
Sheila was a certified aerobic exercise instructor and would lead exercise classes whenever she was on residentials with students. She also loved to express herself through dance.
With Dan, Sheila owned small farms first in Colombia and then near their permanent home, Rurrenabaque, Bolivia. The purpose was to experiment first-hand with alternative farming systems and land use strategies for the Amazon.

An agroforestry system on her farm in Rurrenabaque, Bolivia, with 28 species of fruit trees and 25 species of lumber trees.
Along with these activities, she became active in organizing ecotourism ventures in the Bolivian Amazon and encouraging the development and marketing of local handcrafts.

Sheila, in red, guiding a horse-trek in the biologically rich Bolivian Savannas near Rurrenabaque.
Sheila died as she lived, visiting and helping to protect wonderful natural areas of the world through supporting local populations and working in global education. We would like to honor her by helping women who embrace opportunities to preserve natural areas and benefit the people that inhabit them.
Donate to Sheila McKean Scholarship Fund