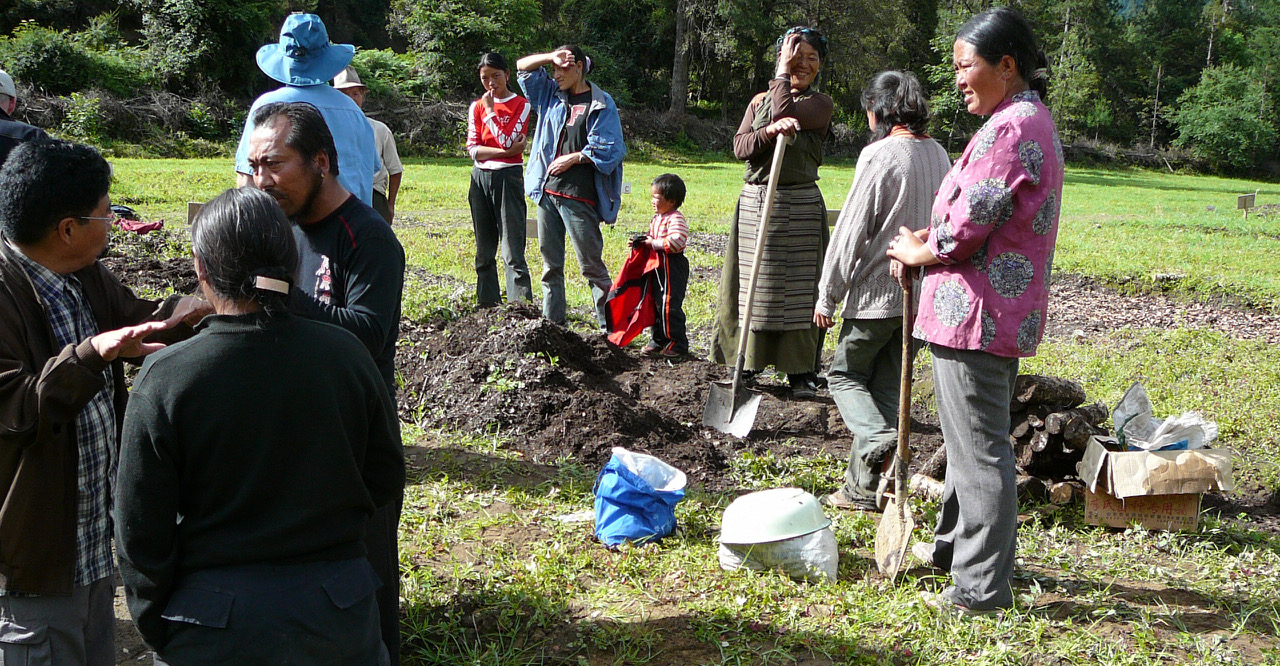 A Method for Sustainable Community Change
In 1992, Future Generations began tackling humanity's toughest challenge: How can we improve our lives and sustain this progress? The approach was to examine what had worked in communities—primarily what had worked for communities to advance with resources they already have. From this emerged a step-by-step process called SEED-SCALE. Using this method informed by rigorous study, tested in applied programs globally, communities learn to identify shared priorities, recognize success, and forge partnerships to advance behavior change using local resources. It is a peer-reviewed multi-step process that grows momentum and guides communities to monitor, evaluate, and scale up life-improving action.
Some abiding findings are:
Act as a local partnership with no expectation of outside help and funds.
The best resources are likely those already in the community's possession.
Best practices can be gleaned in a life that is one of continual learning.
Rising aspirations for quality of life attracts more and more people.
Communities mature from cooperation on shared goals, and social change emerges.
SEED-SCALE Doubles Your Impact in Half the Time at One-Fifth the Cost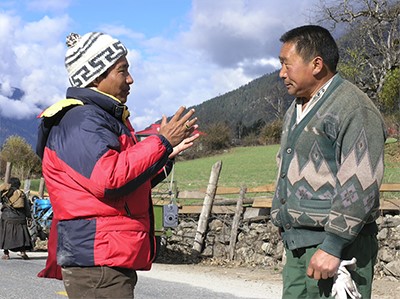 Doubling impact happens because the community is working together and working with partners. That work is in turn informed by evidence. All these make the change process twice as efficient (even though the process is not getting the stimulus of outside money).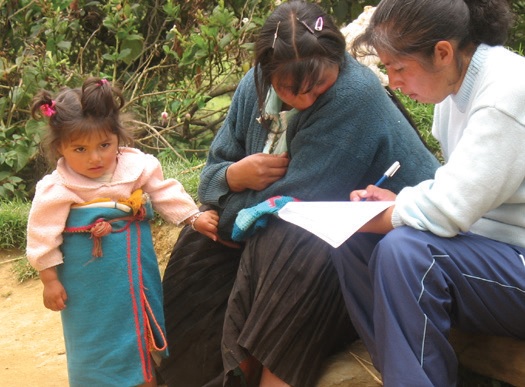 Work time is halved because change starts immediately. It is also starting where things are working already. With small positive starts, fitted to the community, with time to work in as the start is underway—the results time frame is halved.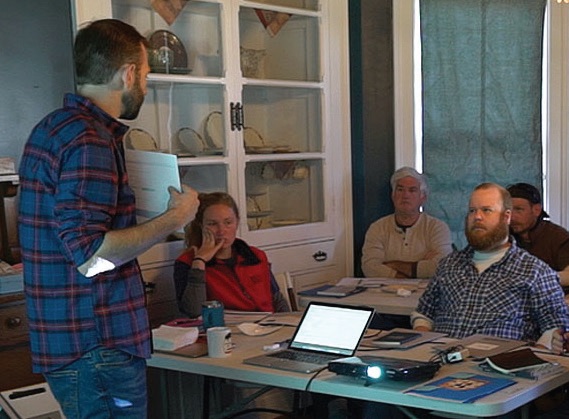 Cost tumbles for many reasons. First, growth is happening from successes, not from fixing failures and needs. Second, growth is mounting from local resources, not outside money with all its administrative costs. Third, local people know how to bring efficiencies to local tasks (because the resources are theirs and they know best how to use them). Fourth, the major resource being used is local human energies; something everyone has already, now being used more efficiently.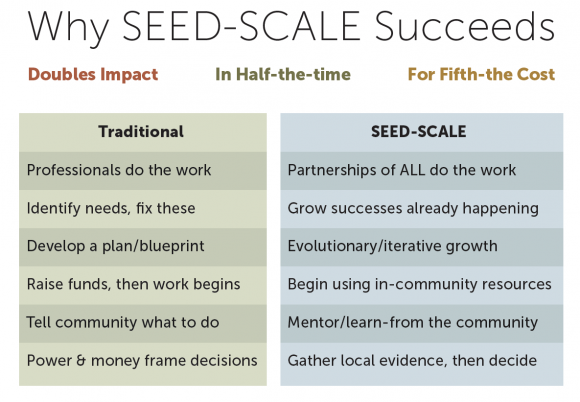 Over a quarter century, SEED-SCALE continues to evolve on the basis of community-specific experiments and case studies. These are documented in Just & Lasting Change: When Communities Own Their Futures, 2nd Edition (Johns Hopkins Press, 2016) and Empowerment on an Unstable Planet: From Seeds of Human Energy to a Scale of Global Change (Oxford University Press, 2012).
SEED-SCALE in Action
Tsering Norbu, Class 2009 (below right), used his practicum to establish The Pendeba Program in Qomolangma Nature National Preserve. A formal structure was needed to expand inclusion of local communities in bottom-up conservation begun by the Pendeba Program. After achieving the seemingly impossible of creating a new nonprofit organization in Tibet, he expanded the Pendeba Program into a durable bottom-up partnership with government and world-circling partners.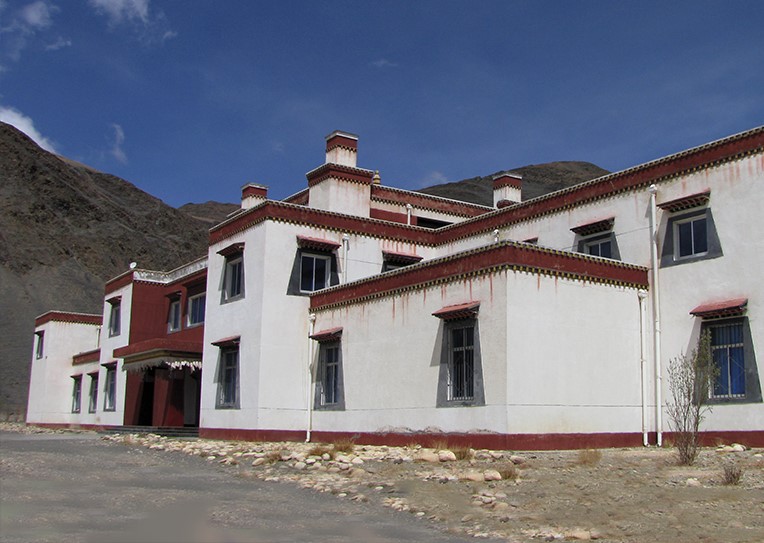 The Pendeba Program integrates health with ecotourism and conservation. Norbu found that the impacts of this participatory nature conservation led the people in the QNNP to increased awareness of conservation and sustainable development, improved livelihood, development of drinking water supply, and building of schools. The result was seeing how the forests and natural resources were contributing to their health and livelihood. A positive feedback loop had been created of conservation with social development.
The Pendeba Program serves as a Scale Squared Center—that is a teaching place— generating conservation and eco-tourism business (above right photo). With the Pendebas as the vanguards, the society provides a center that is sharing insights and organizing workshops. Life and healthcare of communities is improving, such as mother and child care, environment sanitation, and micro-income generations. This earned The Pendeba Program the support and participation of local communities, as well as recognition from the broader society. In 2012, The Pendeba Program achieved China's top grade (5 A) for a Social Organization. Not just a recipient of local recognition, The Pendeba Program was also the winner of the United Nations Development Programme's Equator Prize in 2014.
Other successful student and graduate results around the world
Nature Preserves in Tibet, Nepal, and India—from Lhasa, to Mt. Everest, to the Gama Valley.
Home Health Action in five countries—where mothers are the care providers, homes are the primary care facilities, and behavior change is the lasting health intervention.
Maple Syrup Production in West Virginia—families learn to tap lucrative natural resources to supplement their income while caring for their land.
More information: SEED-SCALE.org