The traditional approach to conservation is to establish a protected area and relocate the local people outside the park boundary because they are seen as separate from the local ecosystem. Future Generations, on the other hand, practices community-based conservation, which seeks to protect larger areas of land by encouraging local stewardship and integrating social and environmental priorities. Community-based conservation was first advocated at the 1982 World National Parks Congress with the promotion of the biosphere reserves model, an approach to protecting biological and cultural diversity while supporting economic development. In the decades since, debate has grown regarding how best to do community-based conservation and whether the approach has lasting value and impact.
Looking forward, Future Generations is preparing to gather follow-up data on the impact of several areas where community-based conservation efforts have taken place, including in the Barun Valley in Nepal. Now, new locally managed ecotourism initiatives are being developed, and we want to document the environmental and social impacts of these new opportunities. Our approach is to identify Key Indicators (KIs) for monitoring progress through participatory and locally lead approaches.
Creating National Parks in the Himalayan Region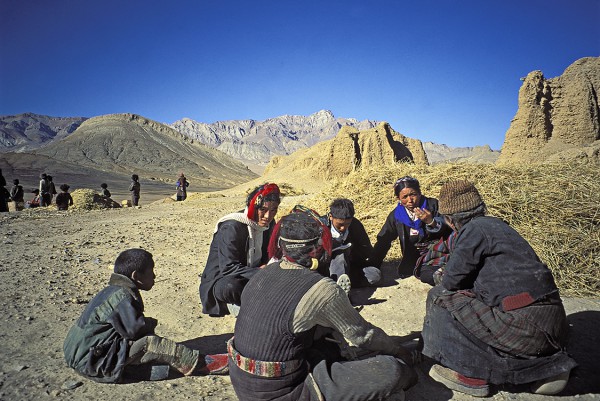 In the late 1980s, Future Generations brought together local partners to create significant national parks and nature preserves in Nepal, Tibet/China, and Arunachal Pradesh, India. Two decades of community-based conservation work has led to core features that guide Future Generations' approach:
Local people live within the protected areas
Instead of hiring outside wardens, communities are trained as stewards and learn conservation concepts as well as skills to improve health, nutrition, governance, and income
Protected areas follow pre-existing political boundaries to promote ease of management and to increase the acreage under protection
Instead of a centralized management bureau, costs are reduced and local ownership promoted by integrating conservation management into the daily functions of existing county and state administrative offices
Using the science of conservation biology, local scientists and administrators classify and manage land according to different land uses (modeled after biosphere reserves, which classify land use according to core restricted areas, buffer zones, and sustainable use zones)
The approach has been successful in a number of places, but of particular importance is the 46 million acre Four Great Rivers ecological environment protection plan in southeastern Tibet, China. Using the above approach, in a region the size of Washington State, wildlife, trees, and endangered plants are thriving along with 800,000 people.
A Global Review of Community-Based Conservation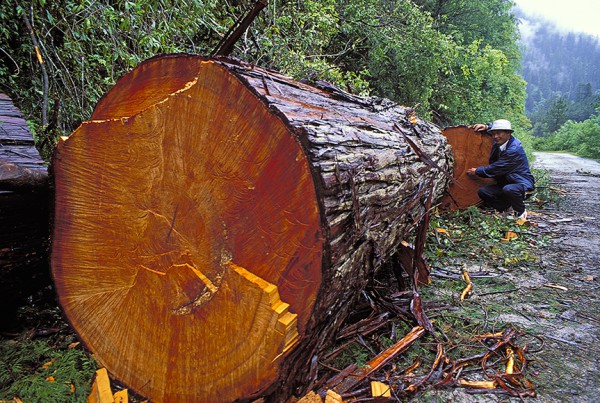 In 2007, the Gordon and Betty Moore Foundation commissioned Future Generations to conduct a global review on the scientific evidence relating to community-based conservation. The purpose was to better understand the role and contribution of local people in:
Conserving biodiversity
Managing natural resources
Meeting social needs, such as maintaining local culture, increasing opportunities for income generation, and improving health and well-being
Lowering management costs
Sustaining outcomes over time
Through a global literature review and an analysis of four case studies, this report offers an analysis of current thinking and trends in community-based conservation that draws from the scientific literature.
Highlights include:
Economic Costs and Benefits: The benefits to the community must be clear and concrete, and of such value to offset the expected demands and sacrifices of conservation.
Community Capacity for Conservation: To be active partners in conservation, communities need linkages with outside groups as well as new local institutions to develop ongoing, adaptive capacity.
Social and Community Impact: Local conservation institutions working towards inclusive approaches can positively influence the social status of women, health care, social capital, infrastructure, and sustainable economic development options.
Biodiversity Conservation: Communities can be strikingly effective at enforcing locally determined regulations. When communities buy into conservation goals, they bring knowledge and local resources, including surveillance and social controls.
Sustainability Analysis: Ongoing community partnership in conservation requires local partnerships and local management that is autonomous and adaptable to changing contexts.
This report also raises several challenges for the field of community-based conservation. While the literature almost uniformly endorses community-based conservation, it gives scant guidance as to how to do it. Another limitation is the lack of measurement tools to understand the interrelationships and integrated results of communities interacting within protected areas.