Virtual Volunteer Management Webinar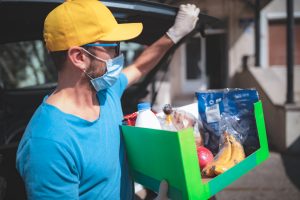 Description:
Learn how to support and empower your virtual volunteers to create the most impact for your organization. This professional development course is for anyone who manages volunteers and for organizations that depend on volunteers, providing the skills and tools needed for the changed environment.
Drawing on years of experience teaching in virtual classrooms, Future Generations is offering a session to equip volunteer managers with strategies to transition in-person volunteers to virtual ones, and best practices to provide a fulfilling experience that benefits your project.
Volunteer positions won't look the same in a COVID-19 environment. But we can recreate meaningful and impactful opportunities, whether at a distance or virtually. Join us for this professional development course and get started creating your remote volunteer workforce to respond to community needs.
Learning Objectives:
Participants will learn:
Differences between virtual and remote volunteers
The challenges and opportunities with virtual/remote volunteers
Transitioning volunteer opportunities
Effectively managing virtual/remote volunteers
Updating communication and practices for working with virtual/remote volunteers
Price: $49
*AmeriCorps and Peace Corps Volunteers receive a $10 discount
1.5 Continuing Education Credits earned for completing the course!
Group Rates Available:
Groups of 5 to 9 - $35 per person
Group of 10 or more - $30 per person
Contact Chris.Roper@future.edu for more information.
Webinar Sessions:
Please sign-up below for the February 11th webinar at 9:00 am EST.