The Rural-Urban Divide:
How We Got into This Mess, How We'll Get Out
Presented by Anthony Flaccavento with guest speakers
Kathy Cramer and Erica Etelson
Four-Part Webinar Dates:
Tuesdays, June 8th, 15th, 22nd and 29th
7:00 pm – 8:00 pm EDT
Description:
Future Generations University, LiKEN Knowledge, and Appalachian Voices invite you to join Anthony Flaccavento and some of the best thinkers and doers from across the nation in a deep discussion of the underlying causes of this divide and how it can be overcome. You'll learn:
Six underlying causes of the divide and how they reinforce each other
How the neglect of rural development has enabled the divide and how effective, bottom-up rural development strategies can help reverse it
Better, more accurate ways of understanding rural perspectives on regulations, the environment, and the role of government
Much better ways to talk about and talk to rural communities
Other tools and strategies for overcoming the divide
The rural-urban divide is deep, it's widespread, and it's getting worse. Liberal people from cities and suburbs think most rural folks are ignorant, racist, stuck in the past, their communities heading towards oblivion. Many in the countryside view urban people, academics, and the government as elitist, contemptuous of rural ways, and dismissive of the people living there. While race and racial resentment play major roles in this polarization, the divide between urban and rural is perhaps the most poorly understood component of our divisions. And it's killing us, enabling the richest people and biggest corporations to dominate our democracy while the great majority of us fight amongst ourselves.
How did we get here, and how do we begin to overcome the divide? More to the point, what role has those who espouse a fair and just world played in exacerbating the divide, and what must we do differently?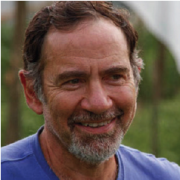 Anthony Flaccavento, owner of SCALE, Inc, a private firm providing consulting services focused on designing, educating, planning and implementing sustainable economic development in communities around the nation.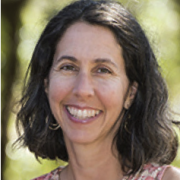 Erica Etelson is a writer, community activist, and certified Powerful Non-Defensive Communication facilitator. A former human rights attorney, she has advocated in support of welfare recipients, prisoners, indigenous peoples, immigrants, and environmental activists. She has also organized for clean, community-owned energy as part of a just transition to a local, low-carbon economy. Following the 2016 election, Etelson became active in the resistance movement and in left-right dialogue initiatives. Her articles have appeared in the San Francisco Chronicle, San Jose Mercury News, Progressive Populist, Truthout, and AlterNet.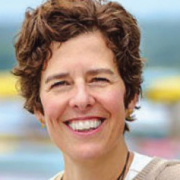 Kathy Cramer is the Natalie C. Holton Chair of Letters & Science and a professor in the Department of Political Science at the University of Wisconsin-Madison, and a Visiting Professor with the Center for Constructive Communication at the MIT Media Lab. She is known for her innovative approach to the study of public opinion, in which she uses methods such as inviting herself into the conversations of groups of people to listen to the way they understand public affairs. Her award-winning book, The Politics of Resentment: Rural Consciousness in Wisconsin and the Rise of Scott Walker, brought to light rural resentment toward cities and its implications for contemporary politics. She is one of the founders of the Local Voices Network, a network for constructive communication operated by Cortico.