Announcement—New Structure & Job Opportunity
On April 28, 2019. Future Generations University (EDU) and Future Generations Global Network (ORG) jointly voted to change their institutional relationship. The purpose is to bring into synergy a quarter century of skills and experience that the two organizations have developed. EDU has been expanding its scope. ORG is a major avenue by which EDU services in reearch, learning and action shall now extend. The new EDU + ORG positions Future Generations to grow into a world-circling universe of learning.
Need for this comes because in coming decades, major challenges appear probable. Climate change accelerates, inequities rise, pandemics become likely, and global financial systems fail. These will bring devastating consequences to communities. To help communities, the new structure creates a system for communities to learn to adapt to these changes. In the ORG global network, local centers of action learning and experimentation will be created. Two will launch in 2019. Growing also from EDU resources, in addition to the centers, alumni and country programs in the ORG network will now receive expanded educational services.
The Board Chair of EDU will work with the to-be-recruited Coordinator of ORG to develop a detailed plan of synergy to design the new national campus structure and expand ORG's educational outreach. The prior alumni grants program of ORG now ends, and resources from both ORG and EDU will focus on the now-started synergy.
EDU's Programs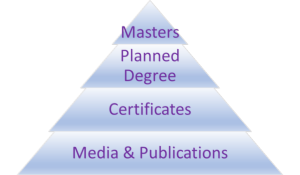 ORG's Resources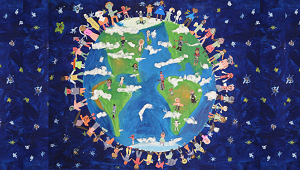 Nest EDU & ORG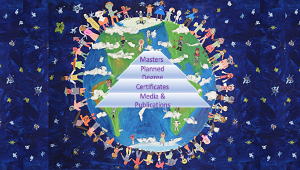 Action Learning & Experimentation Centers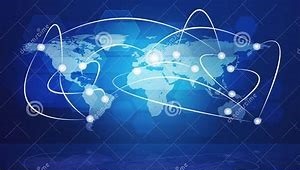 New Coordinator Position for
Future.

Edu

&

Future.

Org

Future Generations University and Future Generations Global Network are excited to announce a new position on their team: Coordinator for Future.Edu + Future.Org. Candidates for the position must be a graduate of the Future Generations Master's degree. She/he will need to live within a 4-hour driving radius of Franklin, WV, so as to come to the campus office at least twice-a-month for three-days at each visit (accommodations provided).

Coordinator will perform the following functions:
In partnership with EDU chair, develop plan for the planned Local Centers for Action Learning & Experimentation.
Under leadership of President of Future.Edu, implement the Action Learning Center plan
Extend learning from ORG network through social media and publicize of achievements
Assist recruiting Master's and certificate candidates through the ORG network
Facilitate research by ORG country programs and alumni
Work in fund raising support to ORG members
Qualifications:
Future Generations Master's degree
Proven skills in collaborative leadership
Significant experience in international development projects
Excellent writing/editing and verbal communication skills
Passion and initiative to achieve above functions
Technical skills, Microsoft office (Word, Excel, etc.)
Background information about Future Generations University and Future Generations Inc. is available on the websites www.Future.Edu & www.Future.Org.
Outline of Centers for Action Learning & Experimentation Concept
Centers for Action Learning & Experimentation will offer certificate training that grows into courses (maybe also degrees)
Training will emphasize applied skills to communities, face-to-face student engagement, and online support provided by EDU with curricula and learning management systems
Groups seeking to become an Action Learning Center must submit a plan that

Outlines their proposed audience and skills to be learned
Business model (modest funding will be available as challenge matching grants)
To qualify, at least three alumni are needed to be part of the organizing team
Additional training and oversight will be provided by EDU to each learning center
Two learning centers will be selected in 2019; at least two more in 2020
Salary will be based on the candidate's prior experience and portfolio of skills. Interested candidates should send a letter of interest justifying their qualifications, indicating also possible start work date, plus an accompanying CV/Resume to Stephanie Hartman at HR@future.edu.
Closing Date to Receive Applications for Coordinator Position: May 16, 2019