Overview
Are you passionate about saving the environment and helping others learn how to do the same? Then this is the specialization for you. Explore paradigms of natural resource management, such as EcoCivilization Design, Sustainable Development, Payment for Ecosystem Services, and Biosphere Reserves with this specialization of the Master's program!
This specialization may be the right one for you if you:
Are passionate about improving the environment
Care about strengthening a community's relationship with and knowledge of its environment
Are interested in participatory conservation models
Want to learn and educate about responsible, sustainable resource management
You will explore principle sources of conflict in this field, such as land and water access, desertification, deforestation, human migration, and the unpredictable effects that climate change has on each of them. Throughout the course of the program, you will master broad, relevant skills such as GIS (Geographic Information System Mapping Technology), modern communication methods, management of non-profit organizations, promotion of conflict resolution, and community-based disaster preparedness.
Participatory community planning
Identification and mapping of community resources
Management of human and financial resources
Fundraising, grant writing, and project monitoring
Identification of key indicators for impact evaluation
Conflict prevention, analysis, and management
Growing action from continually shifting reality
Conservation specialist
Conservation scientist
Natural resource management project officer
Sustainable development officer
NGO creation/management
PSK 602 – Strategic Resource Mapping
Examine longitudinal societal, economic, geographic, natural resource, environmental, and political metrics and mapping for technical needs, natural resources, and effective intervention in communities and countries. Students learn mapping as a tool for narrating the change of communities – their assets, needs, boundaries, and trajectory.
PSK 604 – 21st Century Communication
Introduction to the basic tenets of branding, marketing, and using the Internet in the digital era. Get equipped with the skills for web design and social media using various multimedia tools, platforms, and practices for effective local and global communication in the 21st century.
PSK 601 – Nonprofit Management
Learn organizational skills and strategies for effective planning, funding, managing, leading, and partnering. Students gain an overview of financial management, grant writing, and reporting. You'll also review effective methods to monitor and evaluate sustainable and scalable development projects.
PSK 610 – Bridging & Negotiating Differences
This course situates social enterprise in broader development literature, diverse theories of change, cross-cultural wonder, power differentials, and inter-disciplinary work. Students move back-and-forth between very different realities, beginning with rural and urban, and then rich and poor, so as to ask of their own context and work, "Whose reality counts?"
PSK 613 – Natural Resources & Conflict
Examine how natural resources – oil, minerals, land, forest, and water – complicate conflicts and expose low-income countries and communities to risk and instability. Students design innovative interventions for cooperation and conflict prevention for natural resources management, conflict analysis, local governance, and peacebuilding.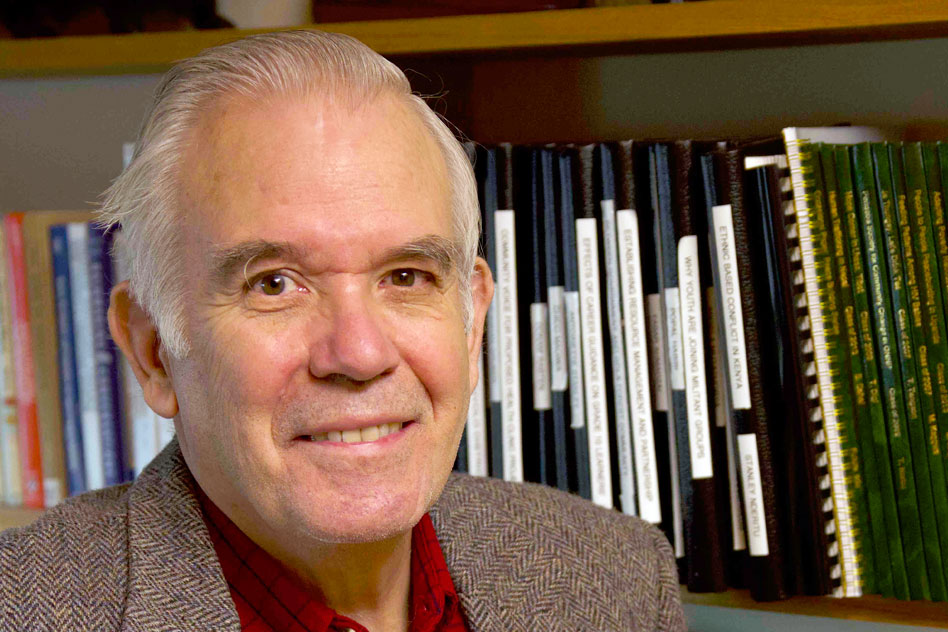 Spring 2019 Scheduling
Spring
February 4- June 7, 2019
Fall
August 19- December 20, 2019
Spring
February 3- June 5, 2020
Fall
August 17-December 18, 2020
Completed Applications Due January 4, 2019


*New applicants, please inquire about Spring Semester 2019 enrollment.
Class of 2021 Academic Calendar
Fall
August 19- December 20, 2019
Spring
February 3- June 5, 2020
Fall
August 17- December 18, 2020
Spring
February 1- June 4, 2021
Completed Applications Due July 1, 2019

Click here to start your learning experience with Future Generations University!  You'll be asked for transcripts from your Bachelor's degree, a recommendation letter from a colleague or supervisor, and a Statement of Purpose (how you intend to use your degree for the betterment of your community and yourself).