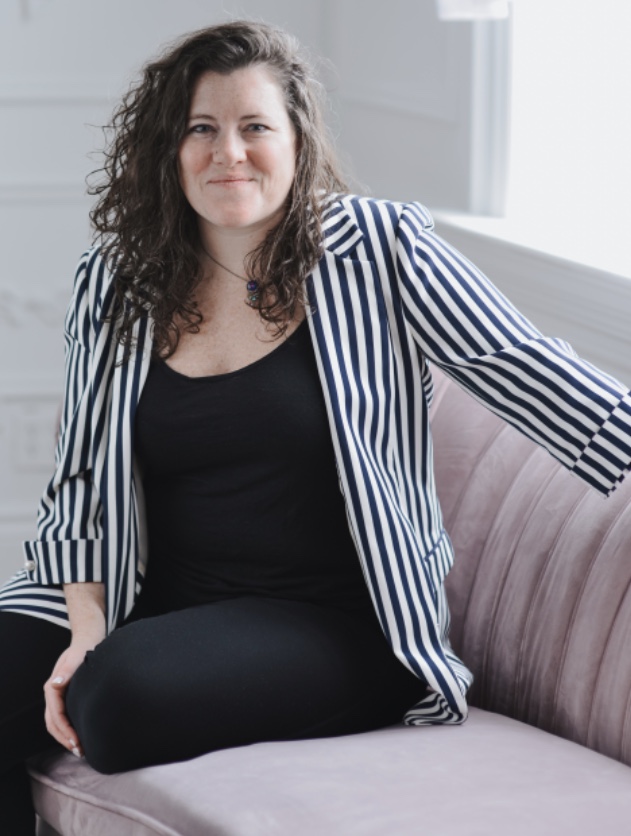 ERIN BLANDING
Vice President, Global Outreach
Education
BA, Honors, International Relations & Anthropology from Mount Allison University
2006 Grad Class Valedictorian
Gil Latter Memorial Award Winner for Community Service
MA Applied Community Change & Conservation, Future Generations University
Biography
Erin is an internationally known facilitator, speaker, innovator and community organizer with over 18 years experience in leading social change organizations. As the former Head of Global Program Innovation & Development for WE (www.we.org), Erin oversaw creation, development & execution of content, training, outreach, and evaluation for service-learning and social justice programming in over 18,000 schools in Canada, the US, and UK engaging over 4 million students, and in co-curricular and extracurricular programming through motivational speaking tours, leadership conferences, customized programming, volunteerism trips, camps and digital platforms reaching millions of youth and educators worldwide every year. She was co-creator and executive producer of the WE Global Classroom digital learning series, co-creator of WE's signature Incubation Hub Social Entrepreneurship programming for youth ages 18-35, and host and lead producer of events like World Freedom Day with CNN and the first Youth Summit with the Prime Minister of Canada.
For 10 years, while also leading the execution of WE Day events and the expansion of USA Leadership Operations for WE, Erin's work was focused on the creation and development of the Windsong Peace and Leadership Center, a ranch and training center located in the Sonoran desert on the US/Mexico border using permaculture and other eco-design principles to guide social-justice programming and community change at the peak of the immigration crisis.
Erin is a co-founder of the Borderlands Restoration Leadership Institute, a project-based learning laboratory cultivating a restoration economy in the borderlands region of Southern Arizona, as well as an innovation and facilitation consultant with The Group Forward. She lives in Toronto, Canada with pieces of her heart residing on Prince Edward Island, in British Columbia, and in the Sonoran desert.