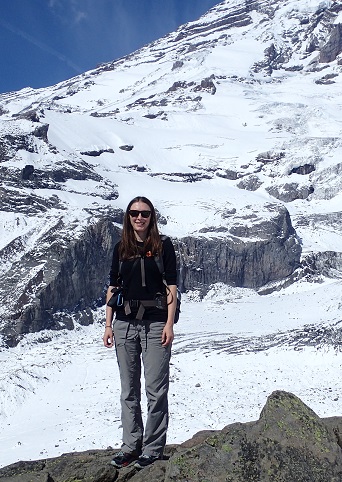 JENNIFER FLIPPIN
Scientist & Songs of Adaptation Global Project Coordinator
Education
M.S. North Carolina State University (Environmental and Molecular Toxicology)
B.S. West Virginia University (Biology)
Biography
Jennifer possesses fifteen years of experience in environmental sciences, which has emphasized a focus on climate change, aquatic biology, and toxicology in a number of applications (field work, laboratory studies, data management and analysis, literature reviews, and scientific/technical writing). Jennifer will be joining the research team and is bringing her expertise to our developing climate change project:
Songs of Adaptation
Publications
Diamond J, Munkittrick K, Kapo KE, and Flippin J. 2016 A framework for screening sites at risk from contaminants of emerging concern. Environmental Toxicology and Chemistry. 34(12): 2671-2681.
Flippin, J.L., J.M. Hedge, M.J. DeVito, G.A. LeBlanc, and K.M. Crofton. 2009. Predictive modeling of a mixture of thyroid hormone disrupting chemicals that affect production and clearance of thyroxine (T4). International Journal of Toxicology. 28(5):368-81.
Xie, L., J.L. Flippin, N. Deighton, D.H. Funk, D.A. Dickey, and D.B. Buchwalter. 2009. Mercury (II) bioaccumulation and antioxidant physiology in four aquatic insects. Environmental Science and Technology. 43(3):934-940.
Flippin, J.L., D. Huggett, and C.M. Foran. 2007. Changes in timing of reproduction following chronic exposure to ibuprofen in Japanese medaka, Oryzias latipes. Aquatic Toxicology. 81(1):73-78.
Presentations
Flippin, JL. Workshop: Treatment Technologies for the Removal of Cyanotoxins. Harmful Algal Blooms Workshop for Water Treatment Plant Operators. Clackamas Community College, Clackamas OR. December 4, 2018.
Flippin, J.L., Roy S., and Diamond J.D. Poster: Challenges in Development and Application of Dissolved Oxygen Criteria in Estuarine and Marine Waters. Society of Environmental Toxicology and Chemistry, Sacramento, CA. November 2018.
Roy, S, Flippin, J.L., Diamond, J.D. Platform: Development of Dissolved Oxygen Criteria in Suisun Marsh, Part of the San Francisco Bay Estuary Region. Society of Environmental Toxicology and Chemistry meeting, Sacramento, CA. November 2018.
Flippin, J.L., Murphy R.L., Jessup B., Groff K., Carey R., Weidman R., and Diamond J. Platform: A framework for development of estuary specific dissolved oxygen criteria in Massachusetts. Presented at the Coastal and Estuarine Research Federation, Providence, RI. November 2017.
Flippin, J.L., Diamond, J.D. Platform: What happened to the neighborhood? Separating the effects of organics of emerging concern from other environmental stressors on aquatic biological communities. Presented at the National Water Quality Monitoring Council meeting, Portland, OR. May 2012.
White, J., and Flippin, J.L. Platform: A Demonstration of the WERF Trace Organic Compounds Database Management System for Analyzing Impacts of Trace Organic Compounds on Aquatic Populations and Communities. Presented at the National Water Quality Monitoring Council meeting, Portland, OR. May 2012.
Flippin, J.L., Diamond, J.D. Platform: A framework for separating trace organic effects from other stressors: Case studies. Presented at the Society of Environmental Toxicology and Chemistry meeting, Portland, OR. November 2010
Xie, L., J.L. Flippin, D.H. Funk, and D.B. Buchwalter. Poster: Antioxidant physiology of aquatic insects: Lab and field observations. Presented at the Society of Environmental Toxicology and Chemistry meeting, Tampa, FL. November 2008
Flippin, J.L., K.M. Crofton, J.M. Hedge, and M.J. DeVito. Poster: Mixtures of thyroid disrupting chemicals: Testing additivity of hepatic inducers and thyroid peroxidase inhibitors. Presented at the Society of Toxicology meeting, Charlotte, NC. March 2007; Carolinas Society of Environmental Toxicology and Chemistry meeting, Athens, GA. April 2007.
Flippin, J.L. and C.M. Foran. Platform: Changes in reproduction following ibuprofen exposure in Japanese Medaka, Oryzias latipes. Presented at the Chesapeake and Potomac Regional Chapter of Society of Environmental Toxicology and Chemistry meeting, Annapolis, MD. April 2005