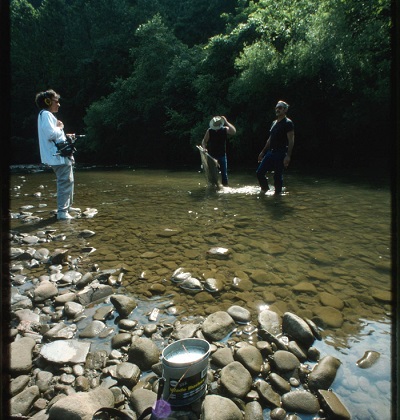 MARY HUFFORD
Visiting Professor
Education
BA Boston College (English & Philosophy)
PhD University of Pennsylvania (Folklore and Folklife)
Biography
For the past three decades, Mary has worked as a folklorist in government, academic, and non-profit settings. She has led regional team fieldwork projects around the country, with a particular focus on how public policy succeeds and/or fails to accommodate sociocultural functions of natural resources. Making her an especially valuable addition to the Future Generations University is her experience as the director for the Center for Folklore and Ethnography from 2002-2012 at the University of Pennsylvania. In this capacity, she engaged students in community-based research and led them to explore the contribution of ethnographic fieldwork to processes of community development. Currently serving as a co-director of the Livelihoods Knowledge Network (LiKEN), Mary continues to strengthen the field of community development by connecting communities and scholars in action research for sustainable livelihoods and community-centered policy.
Courses
PRC 602 Social Research Methods
Publications
Books and Monographs:
From West Africa to West Philadelphia: Storytelling Traditions of Philadelphia's Liberian Elders. Philadelphia: Center for Folklore and Ethnography, University of Pennsylvania, 2008.
Ethnographic Overview and Assessment of the New River Gorge National River and the Gauley River, Recreational Area. (with Rita Moonsammy and Thomas Carroll). Boston and Philadelphia: National Park Service and the Center for Folklore and Ethnography, 2007.
Piecing Together the Fragments: An Ethnography of Leadership for Social Change in North Central Philadelphia 2005-2005 (with Rosina Miller). New York and Philadelphia: NYU School of Public Service and the Center for Folklore and Ethnography, University of Pennsylvania, 2006.
Waging Democracy in the Kingdom of Coal: OVEC and the Movement for Social and Environmental Justice in Central Appalachia 2002-2003. Philadelphla: Center for Folklore and Ethnography, University of Pennsylvania, 2004.
Conserving Culture: A New Discourse on Heritage (ed). Urbana: University of lllinois, 1994.
Chaseworld: Foxhunting and Storytelling in New Jersey's Pine Barrens. Philadelphia: University of Pennsylvania Press, 1992.
The Grand Generatlon: Memory, Mastery, Legacy (with Marjorie Hunt and Steven J. Zeitlin) Seattle and Washington, D.C.: University of Washington Press, 1987.
One Space, Many Places: Folklife and Land Use in New Jersey's Pinelands Natlonal Reserve. Washington, D.C.: American Folklife Center, Library of Congress, 1986.
Recent Articles:
"Dialogues all the Way Down: Conversational Genres as Matrices of Socio-Ecological Renewal," chapter in Cultural Sustainabilities: Music, Media, Language, Advocacy, ed. Timothy J. Cooley. Forward by Jeff Todd Titon. Forthcoming, University of Illinois Press.
2018. "Curating Time's Body: Elders as Stewards of Historical Sensibility." In The Expressive Lives of Elders: Folklore, Art, and Aging, ed. Jon Kay. Bloomington: Indiana University Press.
2016. "Deep Commoning: Public Folklore and Environmental Policy on a Resource Frontier." International Journal of Heritage Studies. 22 (8):635-649.
2014. "Groundtruthing the Public Trust: Ethnography, Mountaintop Retention, and the Reclamation of NEPA." Practicing Anthropology. 36 (4):52-58.
2013. (with Betsy Taylor). "Edgework and Boundary Crossings: Assessing Foundations for Public Ecology in the Appalachian Region." In Environmental Considerations in Energy Production, ed. John R. Craynon. Englewood, CO: Society for Mining, Metallurgy and Exploration, pp. 99-110.