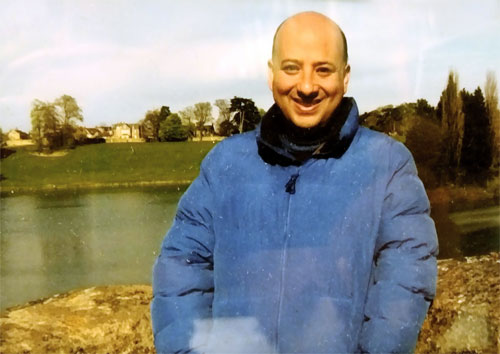 NOAM SCHIMMEL
Associate Professor
Education
Ph.D. London School of Economics (Communication with Politics and Public Policy)
Masters the London School of Economics (Philosophy, Policy and Social Value)
Masters Oxford (International Human Rights Law)
B.A. Yale (English and Political Science)
Biography
Noam has particular interests in the ethical dimensions of human rights law, the politics of human rights and humanitarian aid, development studies, global governance and its intersection with human rights law, and the role of rhetoric and communication in both advancing and limiting human rights. His interdisciplinary doctoral research examined the issues surrounding American healthcare reform and the human right to healthcare. Apart from holding various fellowships, he consults for human rights/development-oriented foundations and NGOs. Noam has published on a range of human rights topics including reparative justice for survivors of genocide, the rights of children, indigenous people, and genocide survivors as well as on development efforts to alleviate poverty and engender and sustain human security.
Publications
Peer Reviewed Articles:
'The Place of Human Rights in American Efforts to Expand and Universalize Healthcare.' Human Rights Review. Volume 14, Issue 1, 2013, 1-29.
'The Moral Case for Restorative Justice as a Corollary of the Responsibility to Protect: A Rwandan Case Study of the Insufficiency of Impact of Retributive Justice on the Rights and Well Being of Genocide Survivors.' Journal of Human Rights. Volume 11, Issue 2, 2012, 161-188.
'The Agahozo-Shalom Youth Village: Community Development for Rwandan Orphans and its Impact on Orphaned Genocide Survivors.' Progress in Development Studies. Volume 11, Issue 3, 2011, 243-250.
'An Invisible Genocide: How the Western Media Failed to Report the 1994 Rwandan Genocide of the Tutsis and Why.' International Journal of Human Rights. Volume 15, Number 7, 2011, 1125-1135.
'Failed Aid: How Development Agencies Are Neglecting and Marginalizing Rwandan Genocide Survivors.' Development in Practice. Volume 20, Issue 3, 2010, 407-413.
'The Abuse of 'Development' and its Consequences for Indigenous People: A Case Study of Botswana's Bushman Community.' Development. Volume 52, Issue 4, 2009, 514-518.
'Media Accountability to Investigate Human Rights Violations.' Peace Review. Volume 21, Issue 4, 2009, 442-447.
'Towards a Sustainable and Holistic Model of Peace Education in Israel.' The Journal of Peace Education. Volume 6, Issue 1, 2009, 51-68.
'A Humanistic Approach to Caring for Street Children.' Vulnerable Children and Youth Studies. Volume 3, Issue 3, 2008, 214-220.
'Judaism and the Origins of Erich Fromm's Humanistic Psychology: The Religious Reverence of a Heretic.' Journal of Humanistic Psychology. Volume 49, Number 1, 2008, 9-45.
'Challenging Dutch Holocaust Education'. Ethics and Education. Volume 3, Issue 1, 2008 (co-authored with Jacob Boersema), 57-74.
'Indigenous Education and Human Rights.' The International Journal on Minority and Group Rights. Volume 14, Number 4, 2007, 425-453.
'Freedom and Autonomy of Street Children.' The International Journal of Children's Rights. Volume 14, Number 3, 2006, 211-233.
Working Papers, NGO Reports, and Other Publications:
'A Safe Place to Call Home: Securing the Right of Rwandan Genocide Survivors to Resettlement Outside Rwanda.' Journal of Humanitarian Assistance, (Online) April 4, 2010.
'Attributive Justice.' Times Higher Education. January 26, 2012.
'Creating a UN Trust Fund to Actualize Restorative Justice for Rwandan Genocide Survivors: Implementing General Assembly Resolutions Calling for Assistance to Survivors of the 1994 Genocide in Rwanda.' May, 2012.
SURF, Survivor's Fund, Working Paper. Click here to open pdf.
Schimmel, N. (2018, July 18). Review of the book The NGO game: post-conflict peacebuilding in the Balkans and beyond, by Patrice C. McMahon. International Affairs, Volume 94, Issue 4, Pages 933–935.
Book Manuscripts:
American Presidential Rhetoric Justifying Healthcare Reform: Continuity, Change and Contested Values from Truman to Obama. The book examines American presidential healthcare reform rhetoric, American political culture, healthcare policy, and human rights. The book was published by Palgrave Macmillan in September of 2016.
Book under contract with Palgrave Macmillan titled, The International Human Rights Responsibilities of Non-Governmental Organizations: A Case Study of the Right to Reparative Justice in Rwanda.
Book Chapters:
'French Responses to Anti-Jewish Racism, Bigotry and Discrimination: The "Loneliness" of French Jews' in the 2016 Diplomacy and Diversity Reports of the Humanity in Action Diplomacy and Diversity Fellows Program. Humanity in Action Press, edited by Anthony Chase, New York, New York, 2016. A longer, 10,000 word expansion of this chapter has also been published online by the Humanity in Action foundation.
'Challenging Dutch Holocaust Education: Towards a Curriculum Based on Moral Choices and Empathetic Capacity' in Reflections on the Holocaust, Humanity in Action Press, edited by Julia Zarankin, New York, New York, 2011, 54-67. (Abridged version of article previously published in Ethics and Education.)
Blogs: